Mara Penny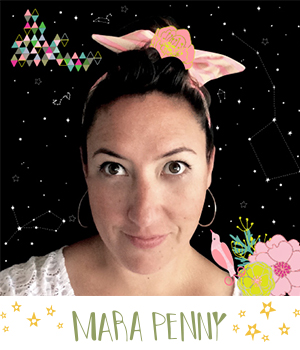 I grew up in Lake Tahoe.
I love color. I love pattern. I love texture. I love line.
I studied both interior design and jewelry design in college. I earned my BFA at CCA(C).
I am a mother. I am a wife. I am a sister. I am a daughter.
I am inspired by fairy tales. The night sky. And sparkles.
I like to draw. I like to paint. I like to sew. I like to read.
I do not like to cook.
My husband is my best friend.
I am happy.
Downloads
Classic Basics Metro Style Rubystar Christmas