BH3 Block 50 - Night and Day
BH3 Block 50 - Night and Day
There are people who make quilts.  And there are people for whom quilting is the media they use to make art.  With appliqué, piecing, or a mix of the two, Laurie Simpson has always made quilts that blow the doors off the idea that a quilt is something for the bed.  A blanket.
Whether her quilts were inspired by an antique, or from playing with blocks and parts, there is something that makes the quilts uniquely, distinctively, Laurie.  No matter the color palette, the mix of fabrics and elements, they manage to have her "look" without looking the same.  Does that make sense? 
This is Night and Day.  It's Block 50 of Block Heads 3.
Night and Day can be made in all four sizes - 4", 6", 8" and 12".  (For the 4" block, that means the the squares in the checkerboard center finish at ½"... just saying.)  The instructions can be found on Laurie's blog - Minick & Simpson.
This is X Marks The Spot. Block 49 by Lissa Alexander.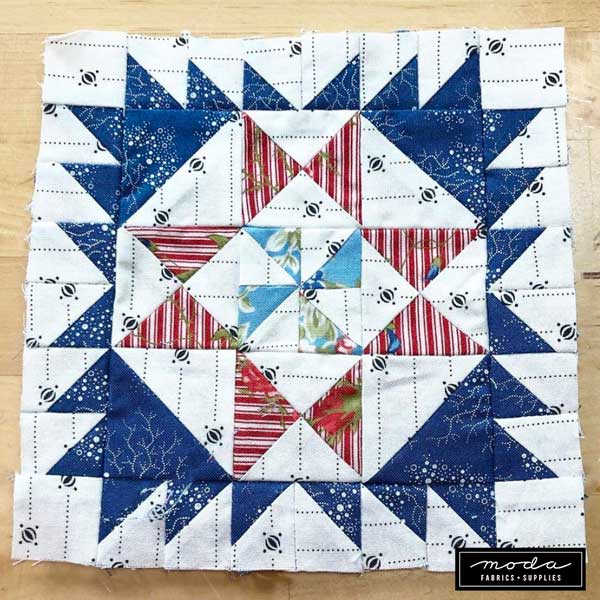 Block 48 is Purpose from Lisa Bongean.  Laurie's mix of Minick & Simpson fabrics is perfection.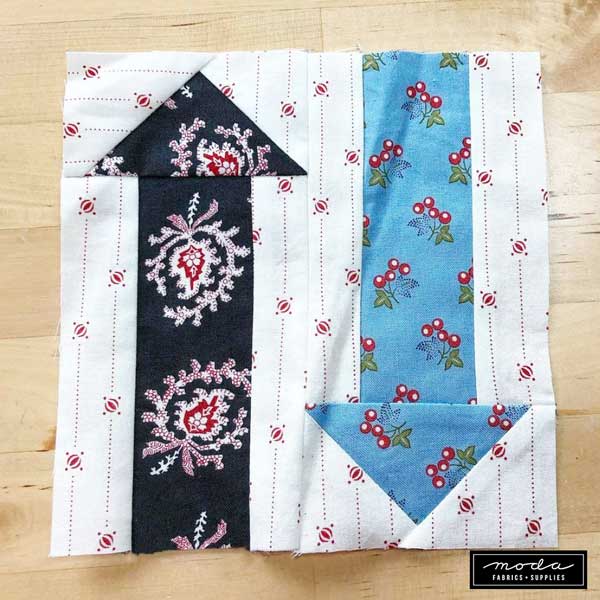 Block 47 - Brigitte's Where to Go.  Ala Minick & Simpson.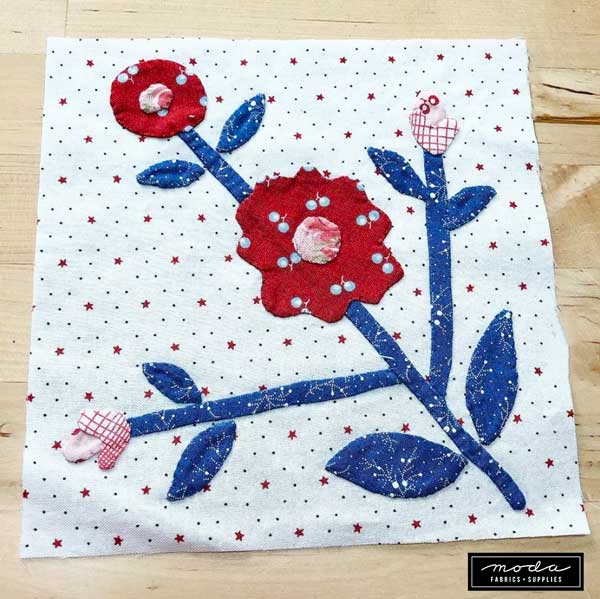 Appliqué.  Laurie is all over that.  This is Roses, Block 46 - Jan's appliqué block. 
Laurie's Songbird - Block 45 from Betsy Chutchian.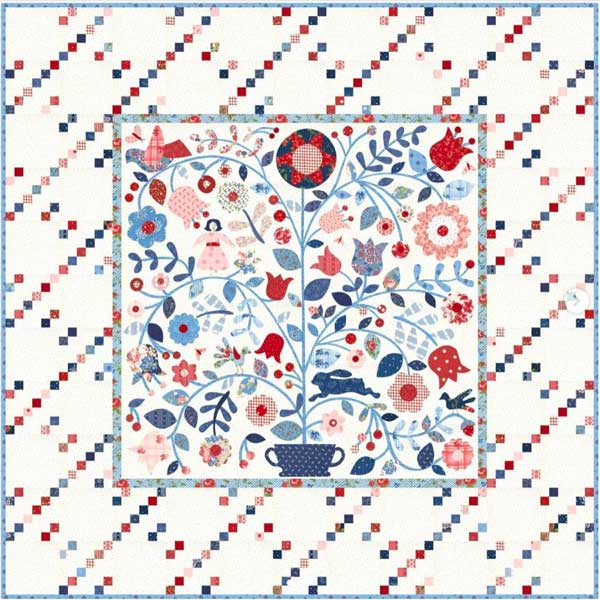 I wanted to share Laurie's latest pattern, Hartfield.  Made with a mix of Roselyn, Harbor Springs and Mackinac Island, this beauty finishes at 66" x 66".
If you've missed the link to Night and Day, it can be found here - Minick & Simpson.

Are you new to Block Heads 3?  The first 49 blocks can be found here - Block Heads 3 Archive.   (It is updated every Wednesday and Friday - blog link on Wednesday, pattern link on Friday.)
If you missed Block Heads 2, all the blocks can be found here - Block Heads 2 Archive.  
Have you been inspired by the designers' blocks?  They're beautiful and the variety of color palettes, scrappy mixes, and block variations has been a treat to see.
Be sure to check out the Block Heads Facebook Group and look for Block Heads 3 on Instagram - #modablockheads and #modablockheads3.
Stay well.  And stay safe.