BH4- Block 17- Camille Roskelley
BH4- Block 17- Camille Roskelley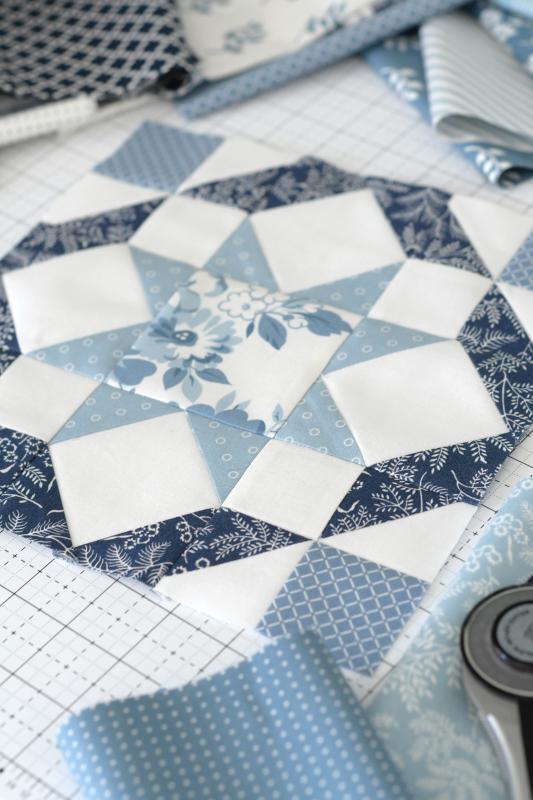 Welcome to Block 17 - Shoreline by Camille Roskelley
I am definitely having a blue and white moment these days and thought it would be so much fun to mix the blues in my Nantucket Summer and Dwell collections together for my Blockheads blocks. It has been the perfect summer sewing project, and I've loved piecing every single block. My block, Shoreline, is one of my all-time favorite quilting blocks, and I can't wait to see everyone's version of it in all the different fabrics! - Camille Roskelley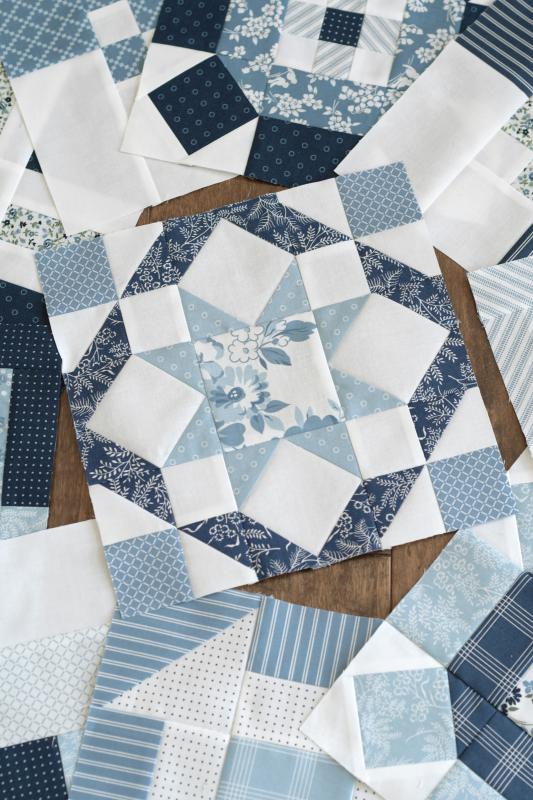 Camille mentioned using two collections for her Blockheads blocks. Nantucket Summer is Camille's first solo collection after her mom Bonnie retired. The fabrics pay homage to the summer between Camille's freshman and sophomore years of college when she flew across the country from 
her hometown in Idaho to work on the island of Nantucket, Massachusetts.  To read more about Camille's inspiration behind this fabric line and the quilts she has created, visit Moda's Inspiration and Resource Center.
Dwell is the follow-up line to Nantucket Summer. Camille used the blues and greens from Nantucket Summer and paired them with the perfect shades of pinks and grays. Stores are ordering this collection now for a November 2022 delivery.
Check out the Block Heads Facebook Group and look for Block Heads 4 on Instagram - #modablockheads and #modablockheads4.
---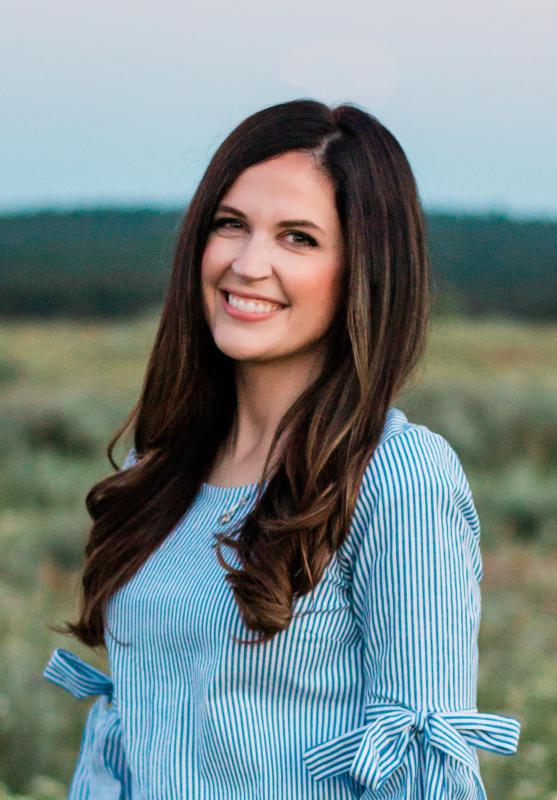 Camille Roskelley.  For almost fourteen years, you've known her as part of Bonnie & Camille, Moda's first mother-daughter designer.  With Nantucket Summer, Camille is building on their many beloved collections with Nantucket Summer, her first solo collection.  
Camille's pattern company Thimble Blossoms published the first pattern in 2007 while she was raising her three boys.  They're now young men, and a few cats have joined the family.  A few of her favorite things are sewing with friends, spending time at the lake with her family, and cookies of any kind. You can find her day-to-day quilting on Instagram @thimbleblossoms.