BH5 – Block 2 – Joanna Figueroa
BH5 – Block 2 – Joanna Figueroa
Happy Blockheads Wednesday! Block 2 is brought to you by Joanna Figueroa of Fig Tree & Co., known for her beautifully scrappy block-of-the-month quilts and fabric bundles in fresh vintage style.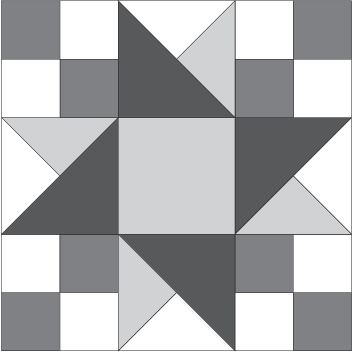 You can find this week's pattern here: BH5 – Group 1, Block 2 – Galaxy Star by Joanna Figueroa
Follow along with Joanna!
Instagram: @figtreeandco
blog.figtreeandcompany.com
If you're new to Blockheads, here are a couple of quick things to know:
This is a free quilt-along. No sign-ups are required. Just download the pattern and you're ready to sew!

The PDF patterns will be posted on the Moda blog and in the official Facebook group every Wednesday by 8:00 AM CDT.

You can also bookmark this page: Blockheads 5 main page to find a convenient list of all the patterns as they are released.
If you'd like to sign up for our blog newsletter to get blog posts delivered to your inbox, you can sign up here: Blog Newsletter Sign-Up
If you want to sew along with a virtual Blockheads community, head over to Facebook and join our official Moda Blockheads Facebook group. Our group is an active and vibrant community of 67,000 quilters and counting! It's a great place to be inspired and share pictures of your Blockheads progress.

If Instagram is where you prefer to hang out, be sure to follow us (@modafabrics) and the hashtags #modablockheads and #modablockheads5 to see the latest blocks from our designers and other Blockheads.

Be sure to get your official Blockheads t-shirts, sweatshirts, tote bags, water bottles, and more from our pop-up shop HERE.
(Looking for a little more information about Blockheads? You can check out the Blockheads 5 archive HERE.)
Be sure to head over to Joanna's blog as soon as you've downloaded the pattern! Joanna is sharing her tips and tricks for fabric placement and construction options for Galaxy Star. She has so much great information in her post – you don't want to miss out on that! You can find Joanna's blog post for this week here: blog.figtreeandcompany.com/moda-blockheads-5-week-2/
Galaxy Star introduces a couple of new elements this week. No HSTs or flying geese this time, but four-patches and split QSTs (quarter square triangles).
I posted a comment on the Facebook group last week saying, "There are so many ways to reach the same destination in quilting." I think we can apply that saying to every block we're going to be making, and it definitely applies to our split QSTs here in Galaxy Star as well. Joanna will be sharing a different cutting technique for the D and E triangles in her blog post today, so you'll want to hop over to her blog and check it out. Her cutting instructions for D and E start with a larger square of fabric that is cut twice diagonally to yield four triangles. The Moda pattern's cutting technique uses two smaller squares that are each cut once diagonally to yield four triangles.
So what's the difference? Bias edges, my friends.
A larger square cut twice diagonally will yield triangles with one straight edge and two bias edges.
Cutting a square once diagonally will yield triangles with two straight edges and one bias edge.
If you've ever set quilt blocks on point and cut setting triangles for them, you'll know that it's important to have that straight edge on the outside of your setting triangles to prevent the sides of your quilt top from warping! That's where it comes in handy to use Joanna's cutting method. All the edges on her blocks are straight and will not stretch.
Personally, however, I get less-than-stellar results (pardon the pun) when I have to cut triangles in half a second time – especially when we start working with smaller pieces, like in the 6" version of this block. Sewing pieces with two bias edges is just not my favorite. And since this block will be set into a larger quilt, the bias edge that I end up with on the outside of my block will be stabilized by a sashing or by the edge of another block.
And that brings us back to…"There are so many ways to reach the same destination in quilting." I'd encourage you to try both methods with some scrap fabrics first! Which one yields better results for you? (Note that if you are working with directional fabrics, the cutting method you choose might impact the look of your directional print.)
Here are Tammy's Galaxy Star blocks. She's using several collections from Betsy Chutchian for her blocks. I love that calico print that she used for the background – it gives the blocks a cozy feel.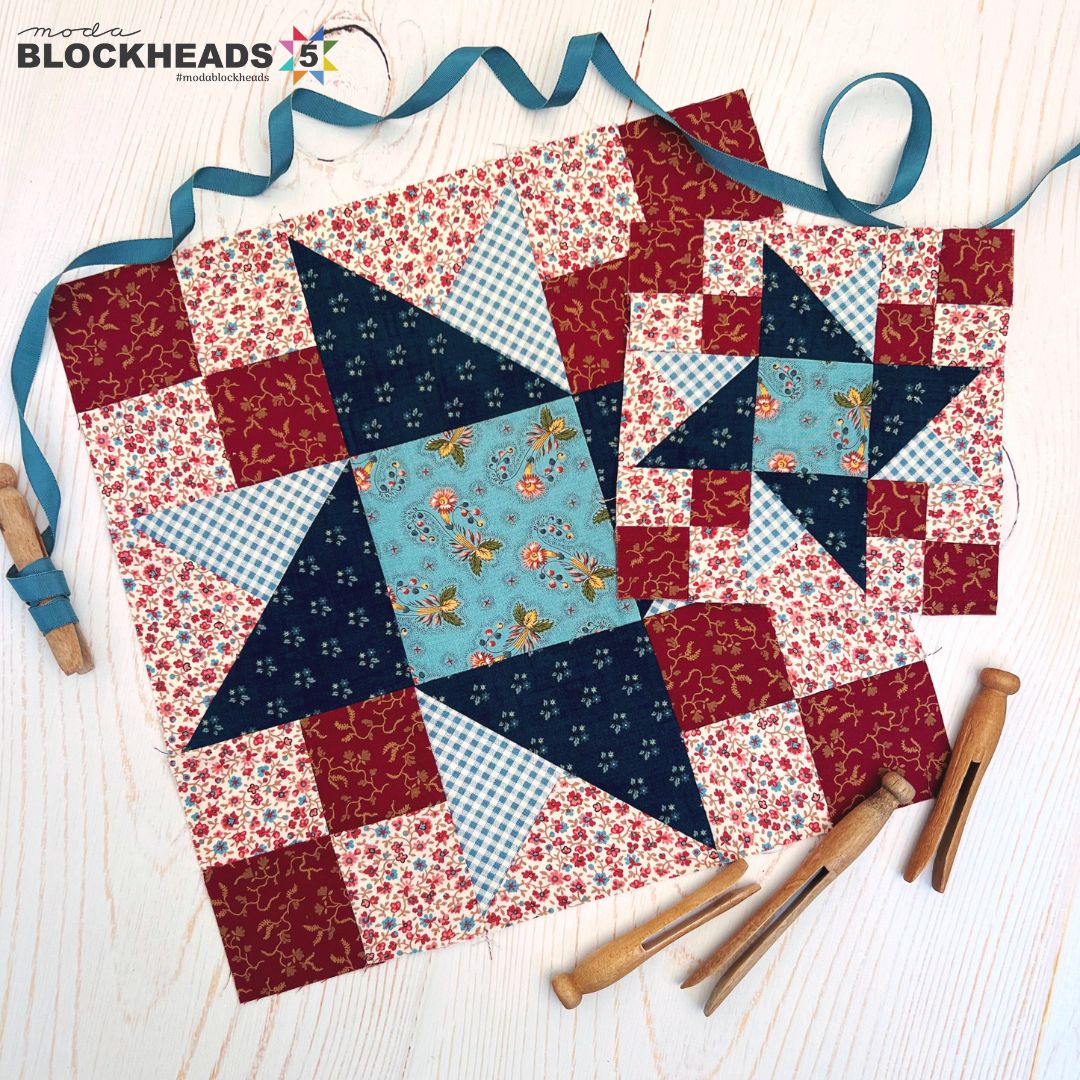 Alison is making her 12" blocks in holiday fabrics and her 6" block in solids. I love her fabric choices, and I can't wait to see if she continues using a fun print for the center of her blocks every week.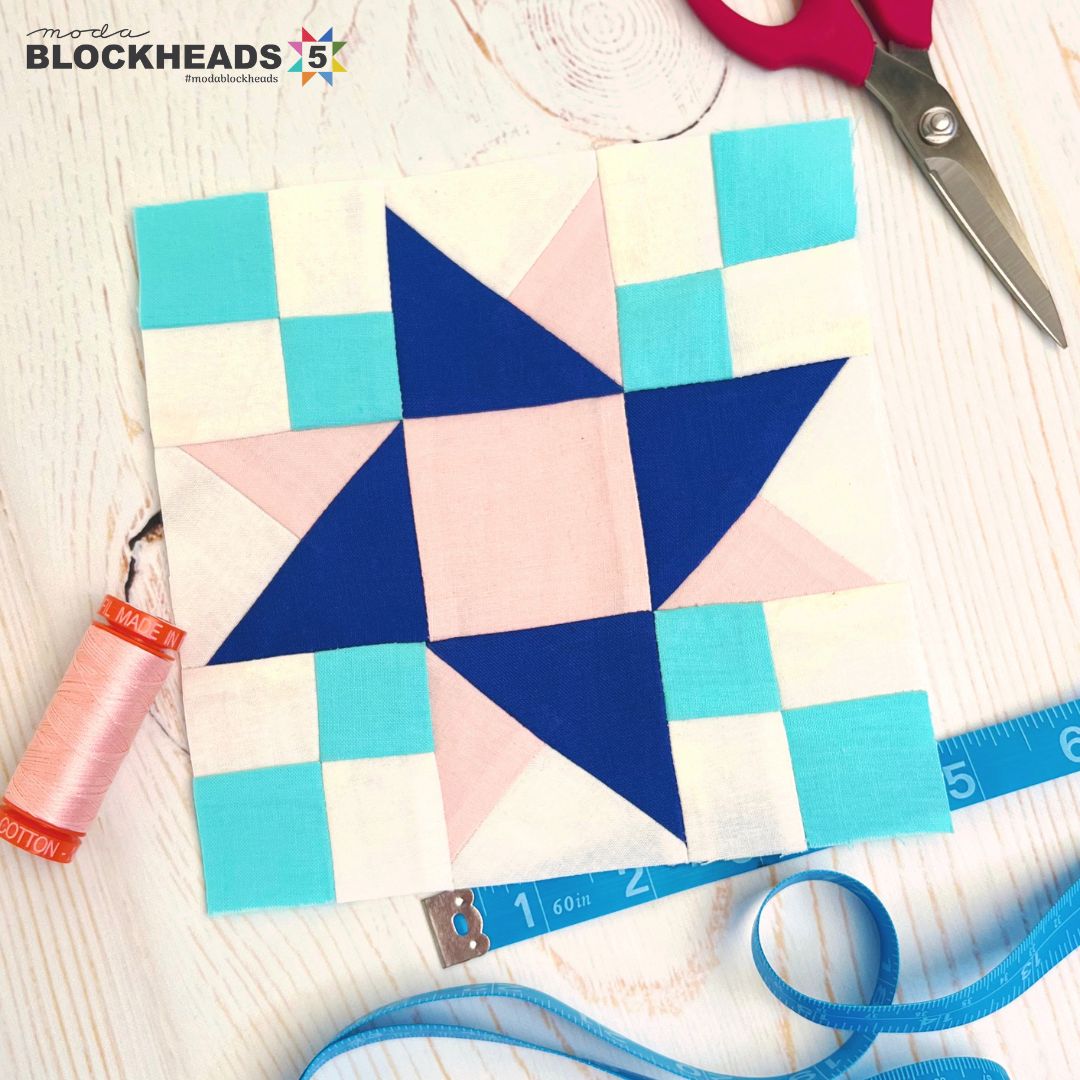 Lissa is using Nantucket Summer for her blocks. I really like how she used the same print for the center square and larger half of the split QSTs – that makes the star really pop!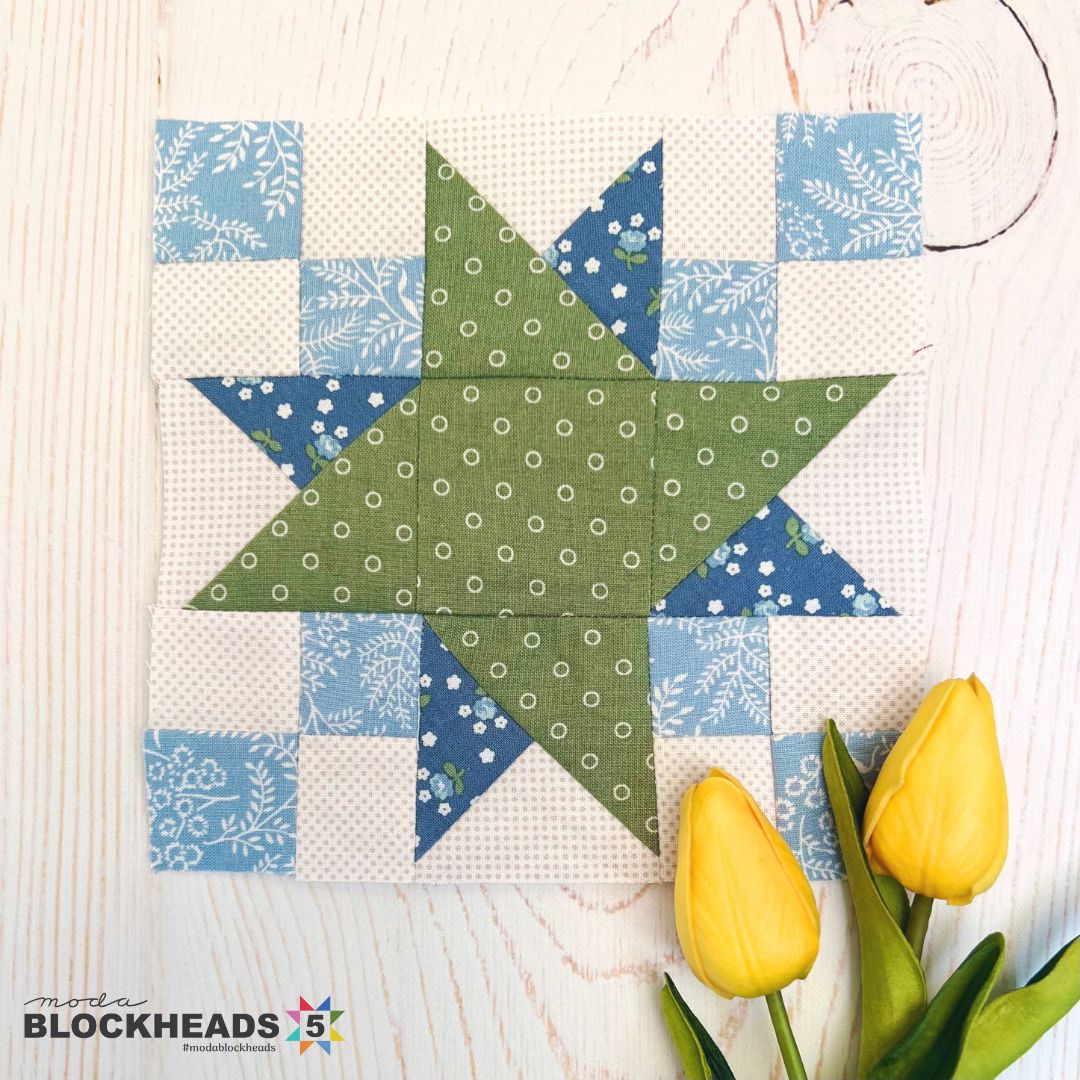 I'm using a cottagey Christmas mix of fabrics for my blocks. Of course, I had to include some Fig Tree fabrics for Joanna's block this week!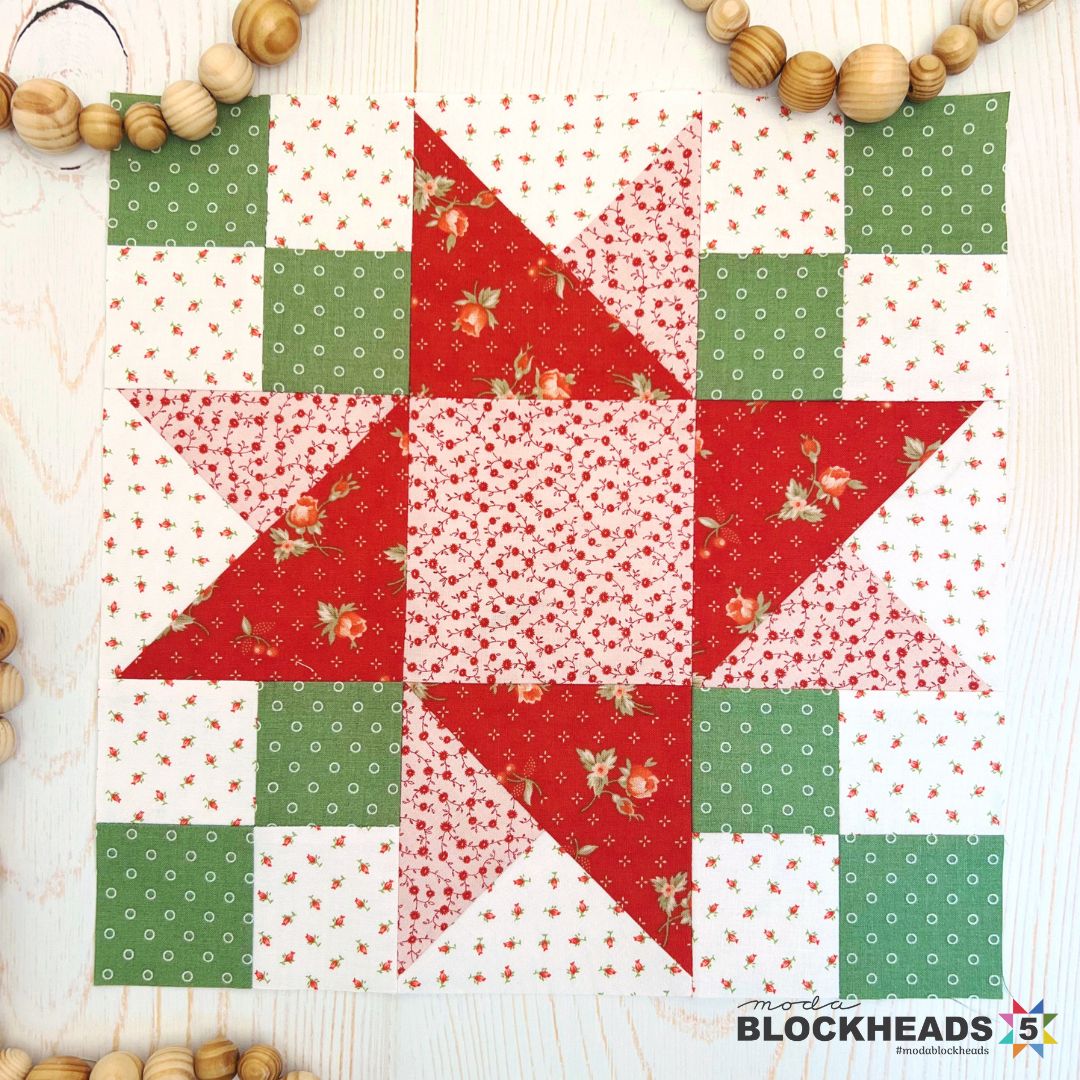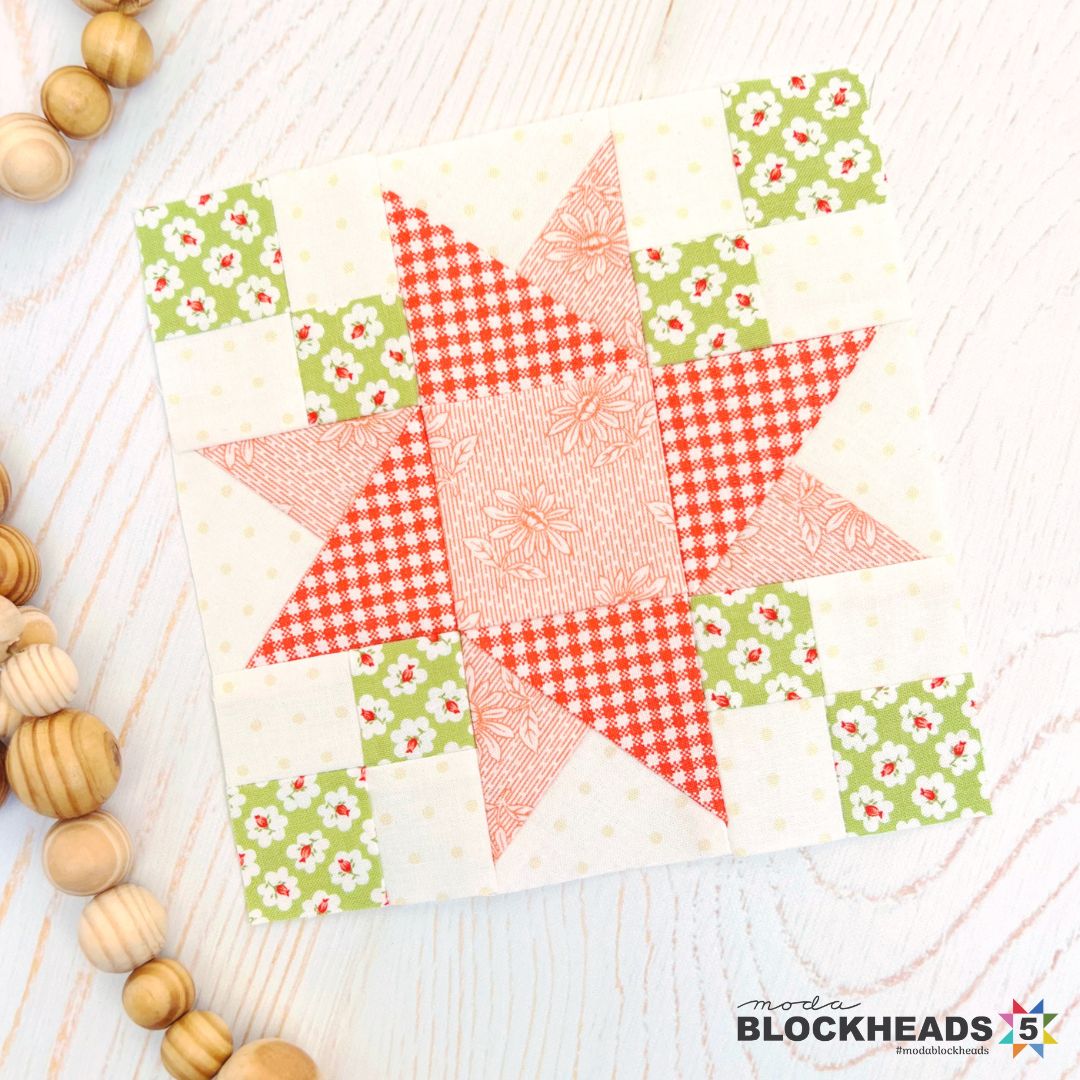 Now…off you go to press, cut, and sew! And don't forget to share your blocks with us in our Facebook group or on Instagram (#modablockheads5)!