BH5 – Block 6 – Laurie Simpson
BH5 – Block 6 – Laurie Simpson
Oh happy day – it's Blockheads Wednesday! Block 6 of our first group of Blockheads 5 is brought to you by Laurie Simpson of Minick & Simpson. Laurie designs classic and timeless fabric collections that she showcases in her beautiful, intricate quilt patterns – often featuring appliqued elements and hand-quilting. So it's no surprise that Celeste, her block for this week, is based on a traditional block called "Girl's Favorite."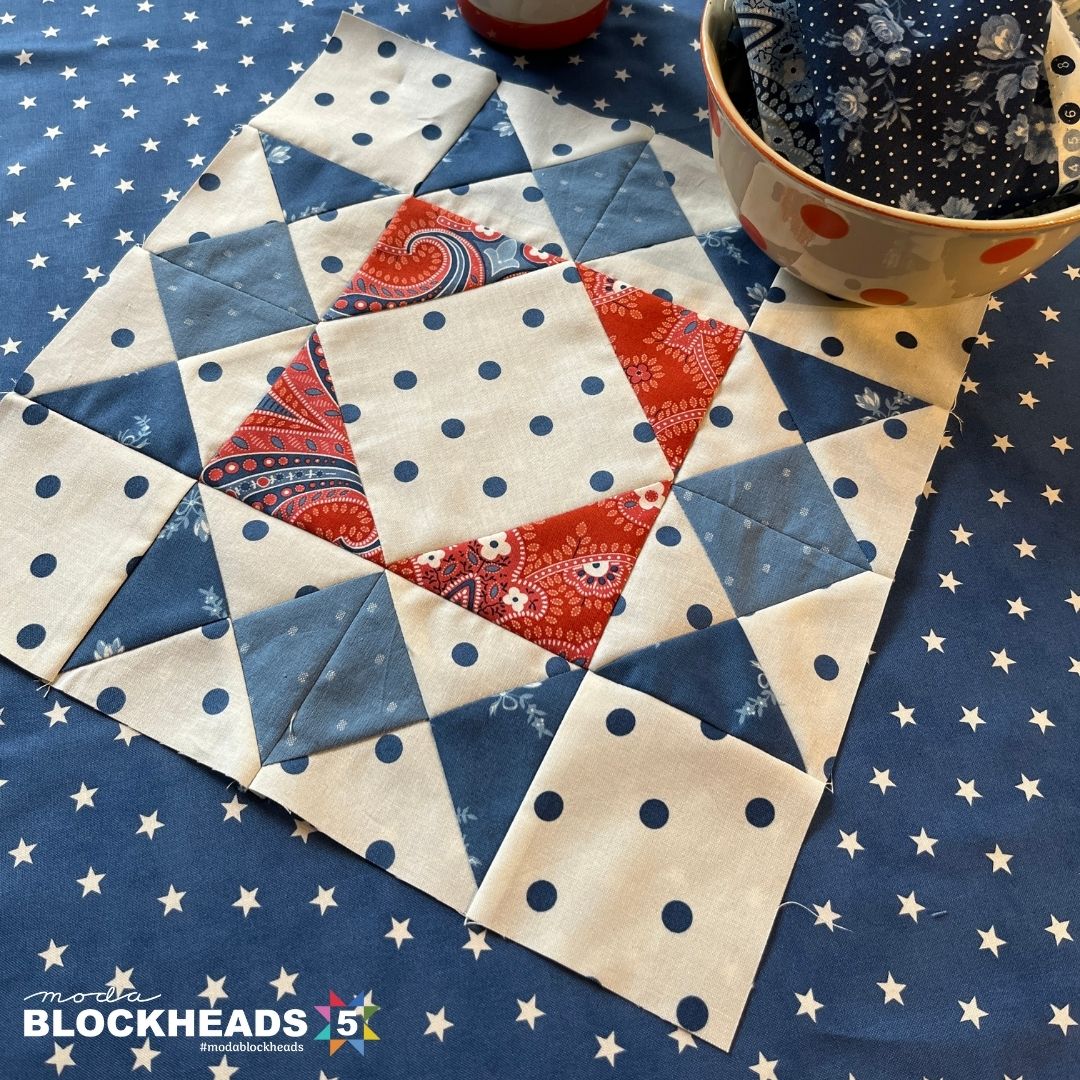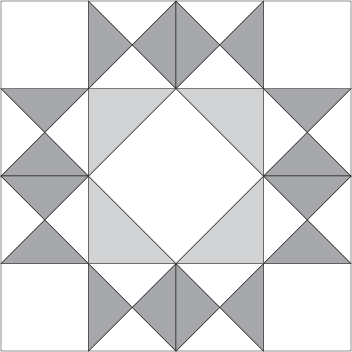 You can find this week's pattern here: BH5 – Group 1, Block 6 – Celeste by Laurie Simpson
Follow along with Laurie!
Instagram: @minickandsimpson 
https://www.minickandsimpson.com/
If you're new to Blockheads, here are a couple of quick things to know:
This is a free quilt-along. No sign-ups are required. Just download the pattern and you're ready to sew!

The PDF patterns will be posted on the Moda blog and in the official Facebook group every Wednesday by 8:00 AM CDT.

You can also bookmark this page: Blockheads 5 main page to find a convenient list of all the patterns as they are released.
If you'd like to sign up for our blog newsletter to get blog posts delivered to your inbox, you can sign up here: Blog Newsletter Sign-Up
If you want to sew along with a virtual Blockheads community, head over to Facebook and join our official Moda Blockheads Facebook group. Our group is an active and vibrant community of 69,000 quilters and counting! It's a great place to be inspired and share pictures of your Blockheads progress.

If Instagram is where you prefer to hang out, be sure to follow us (@modafabrics) and the hashtags #modablockheads and #modablockheads5 to see the latest blocks from our designers and other Blockheads.

Be sure to get your official Blockheads t-shirts, sweatshirts, tote bags, water bottles, and more from our pop-up shop HERE.
(Looking for a little more information about Blockheads? You can check out the Blockheads 5 archive HERE.)
Laurie is traveling this week, so there won't be a blog post from her, but be sure to check out her Instagram account, where she often posts sneak peeks of works in progress, upcoming fabric collections, and new scrap bundles for sale in her Etsy shop! Visit Laurie's Instagram here: @minickandsimpson 
We have two elements in Laurie's Celeste block that we haven't tackled yet in Blockheads 5: square-in-a-square units and quarter-square triangles. (Joanna's block in Week 2 featured split QSTs, but here we have full QSTs.)
Planning to make QSTs trips me up every time because I always think I'm going to need more squares than I actually end up using. (Stay with me – I have a reason for saying this.) The simple formula for making QSTs is
1 background square + 1 print square = 2 background/print HSTs
1 background/print HST + 1 background/print HST = 2 QSTs
So: 1 background square + 1 print square = 2 QSTs
Our block this week requires 8 QSTs, which means you'll need 4 squares of your print (B) fabric and 4 squares of your background (C) fabric. But what if you want to use more than one background (C) fabric, so that you have three different fabrics in your QSTs? In that case, you will need to cut 2 squares from one of your background prints and two squares from the other background print. You'll still need 4 print (B) squares.
Here's a little pressing tip for you: When making the HSTs that will become your QSTs (in step 1), the pattern says to press seams towards the darker print (B). This is assuming that you're using a darker print for your B fabrics. But I'd recommend pressing towards the B fabric even if you're using a lighter print there. The B fabric is the focal point of your QSTs, so pressing the seams towards that print is going to help it stand out a little more – it'll pop out ever so slightly, rather than being framed by the C fabric.
I also pressed open my seams in my finished QSTs, after sewing together my QSTs into pairs, after sewing QST pairs to the left and right sides of my square-in-a-square unit, and after sewing my block rows together. There's a lot of bulky seams in this block, so pressing them open is my preference.
Of course, I had a slightly unfair advantage in that I assembled my block at the office, where we have a freakishly powerful Rowenta Perfect Steam Pro Steam Station that helped me steam my seams into submission.
Ready to see our Celeste blocks?
Tammy is using prints from various Betsy Chutchian collections for her blocks.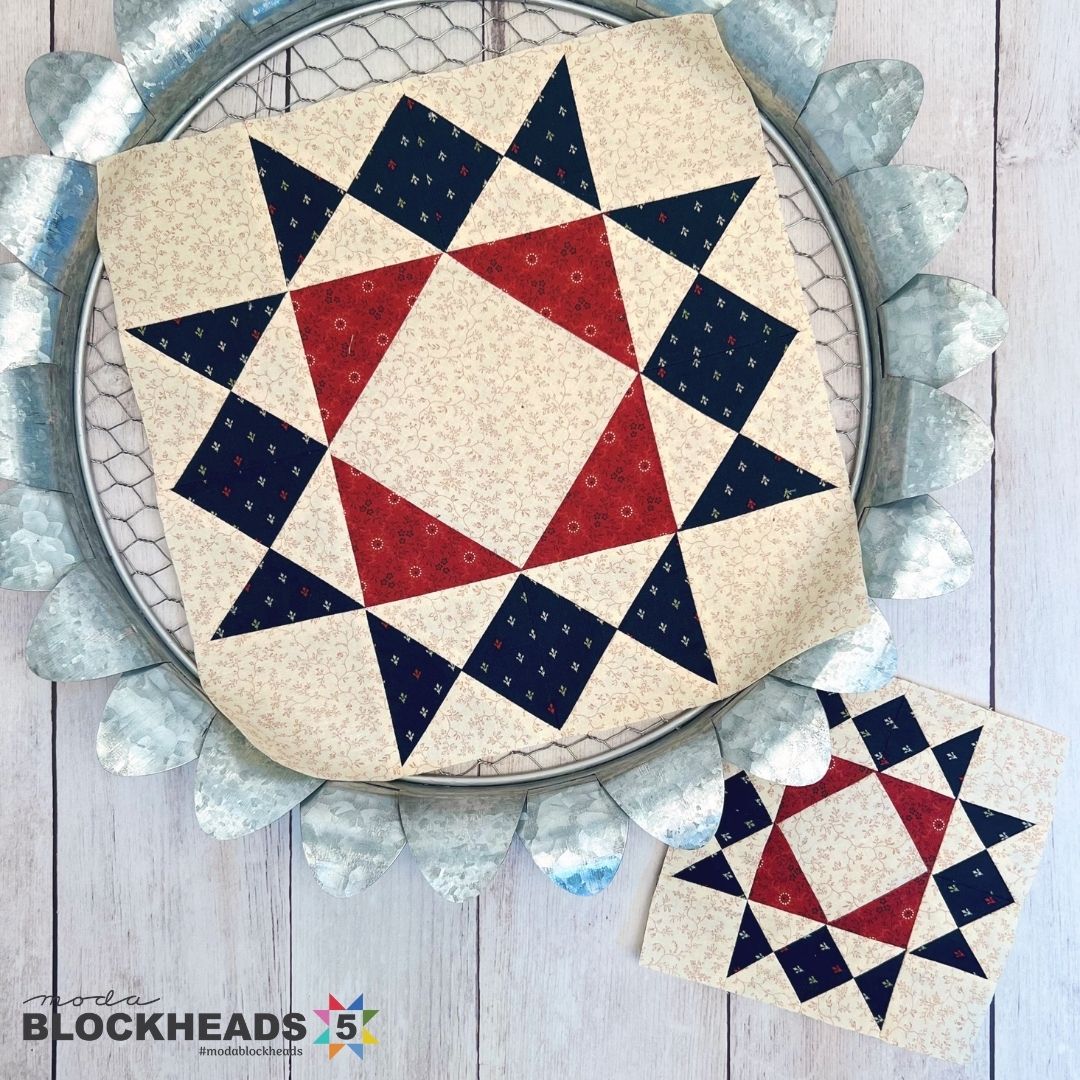 Alison is using fun Christmas prints and Moda Basics for her 12" blocks.
Lissa is using Nantucket by Camille Roskelley for her blocks.
And I am using a scrappy "Cottage Christmas" fabric pull featuring prints from 3 Sisters, Brenda Riddle, Bunny Hill, Fig Tree & Co., and more.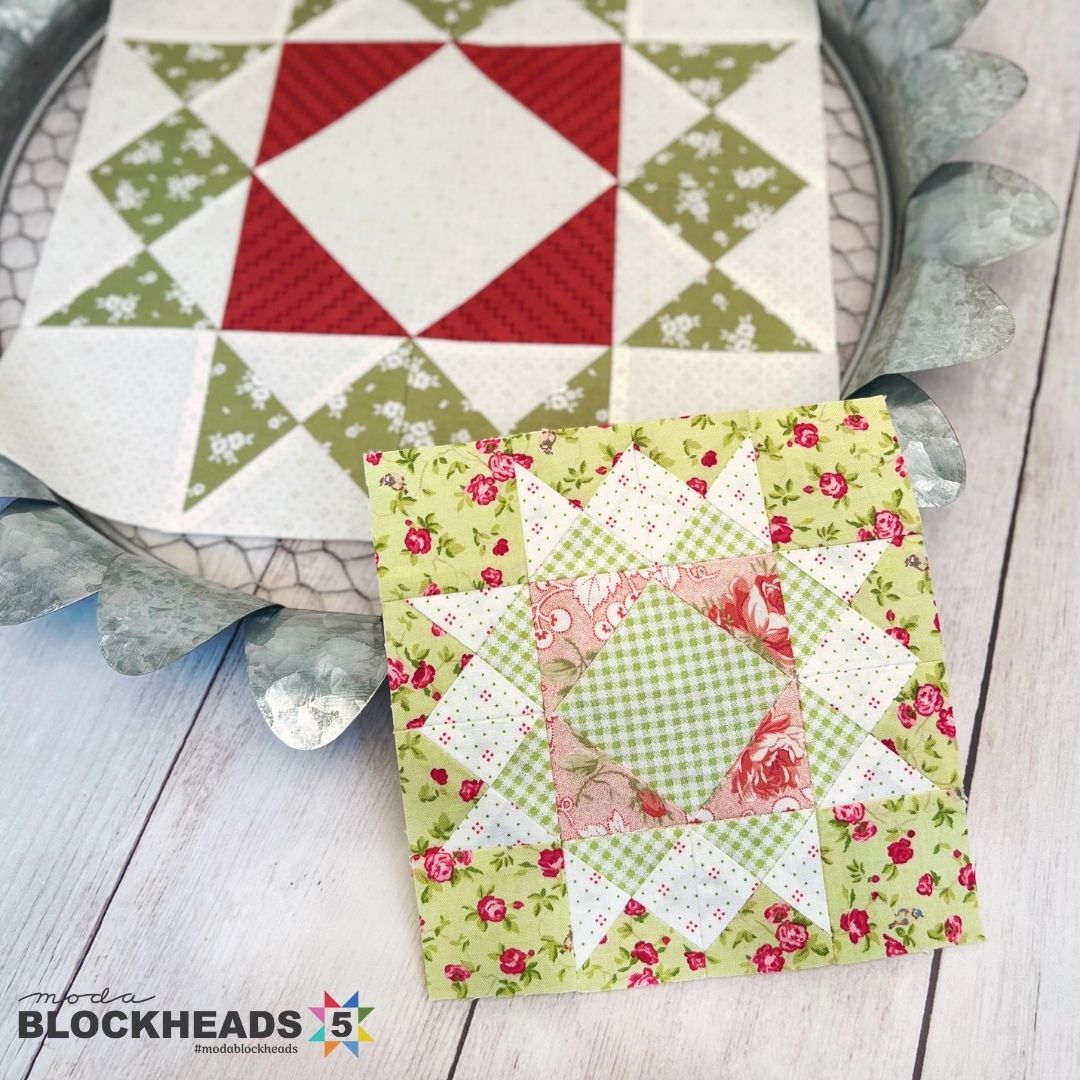 Now…off you go to press, cut, and sew! And don't forget to share your blocks with us in our Facebook group or on Instagram (#modablockheads5)!