Collections for a Cause- Etchings
Collections for a Cause- Etchings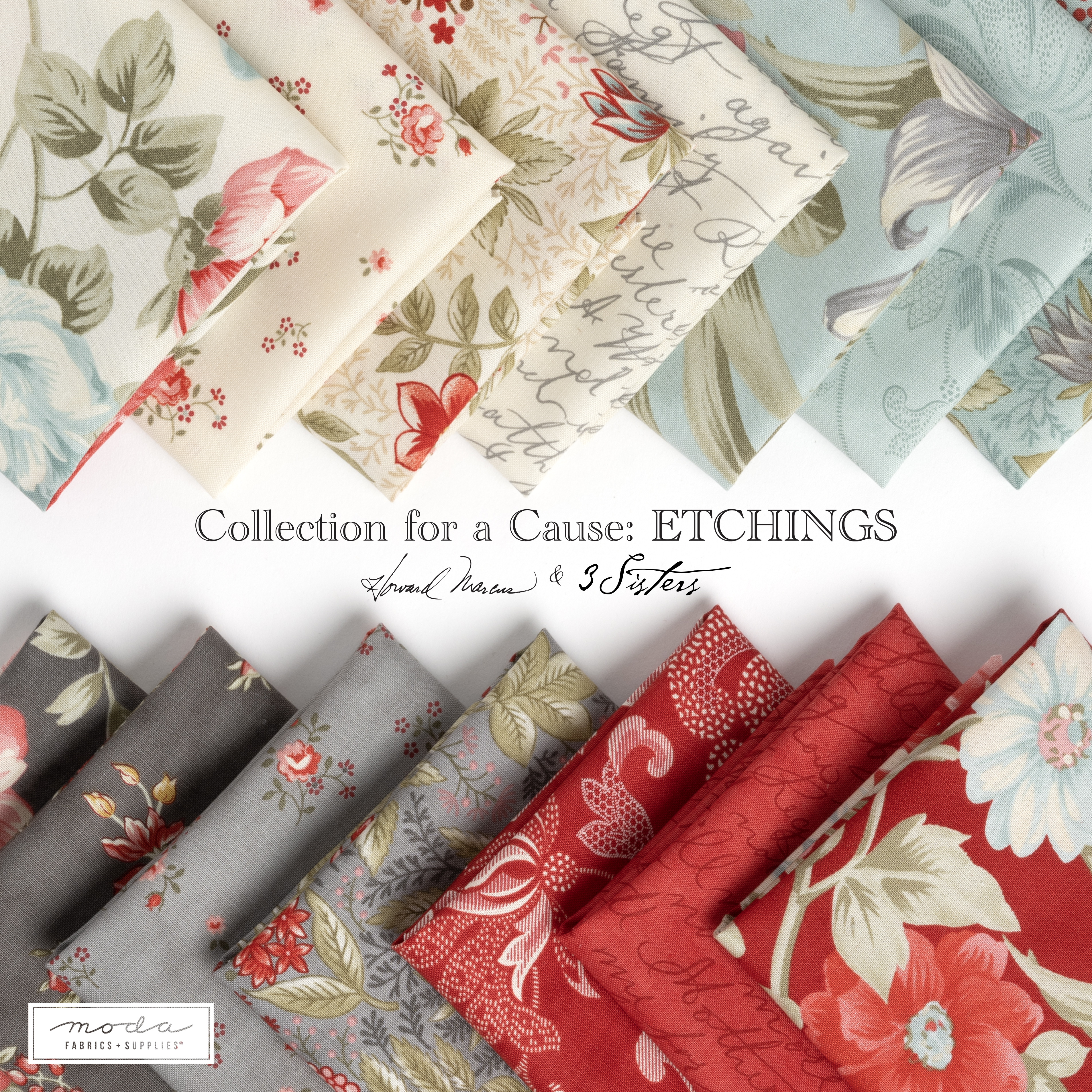 "Art with Purpose: Exploring 'Collection for a Cause - Etchings' by Howard Marcus"
In the world of fabric design, Howard Marcus stands out not only for his artistic prowess but also for his commitment to making a difference as the president and founder of Moda Fabrics/United Notions.
His latest fabric collection, "Collection for a Cause - Etchings," is a testament to his creative vision and philanthropic spirit.
Each of the Collections for a Cause fabric lines tells a story and this one is special. Howard Marcus and 3 Sisters are honored to combined talents to create Collections for a Cause, Etchings. In homage to the original Etchings collection by 3 sisters, they have worked together to curate this line of opulent florals and jacobean designs from our antique mill books and textile archives. Rich, warm shades of crimson, aqua, and stone are set against parchment background fabrics to create a fresh and inviting collection with timeless appeal.
The signature collage print of vintage ephemera lavishly layered with affirmational text, etched architectural renderings, damasks, and botanical elements which share a message of hope and strength. While we hope this beautiful piece will lift the spirits of all, it was created to help raise awareness for Parkinson's Disease and contains special imagery relating to this cause such as tulips and uplifting quotes, one from a famous Parkinson's survivor.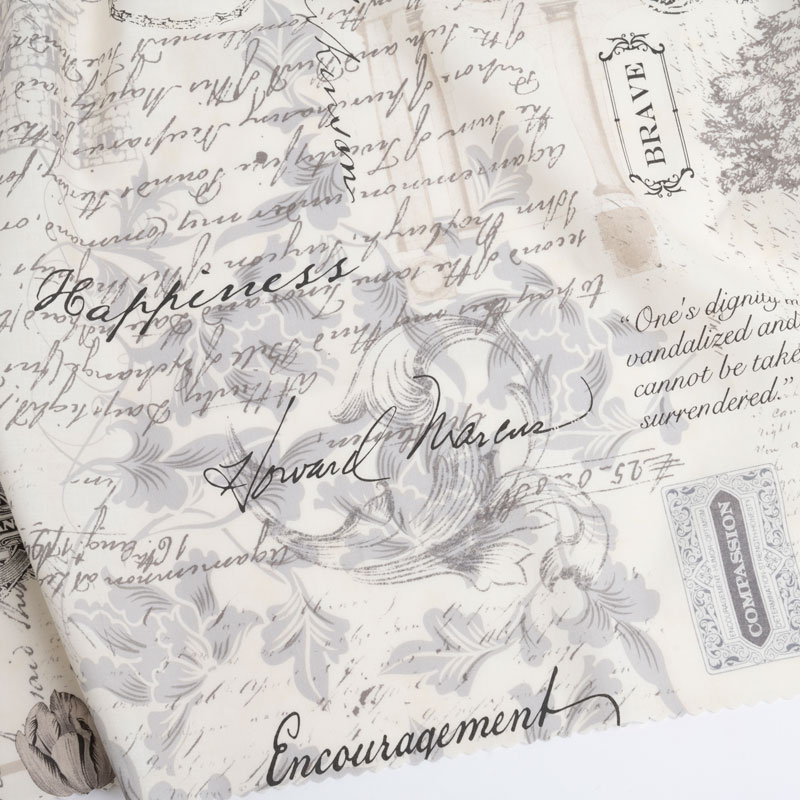 Every year, as a company we take part in a local Parkinson's Moving Day event. The funds generated from the 'Collection for a Cause' initiative contribute to ongoing research, patient support programs, and initiatives aimed at raising awareness about Parkinson's disease. Along with your support we have been able to donate over $25,000 to Parkinson.org.
How to Get Involved: Whether you are a quilter, seamstress, or someone passionate about supporting charitable causes, getting involved is simple. By choosing fabrics from the 'Collection for a Cause - Etchings,' you not only elevate your creative projects but also become a part of a broader community making a difference in the fight against Parkinson's.
Enjoy the project above with a pattern compliments of the team at Moda Fabrics.
Make this dramatic, big, easy piecing quilt for the loved one in your life. 
Howard's Tulip Garden 100" x 100"
Quilt Pattern and Quilt kit available in stores now.
To learn more about the Collections for a Cause series by Howard Marcus, visit our designer page.