Feed Sacks - Good Works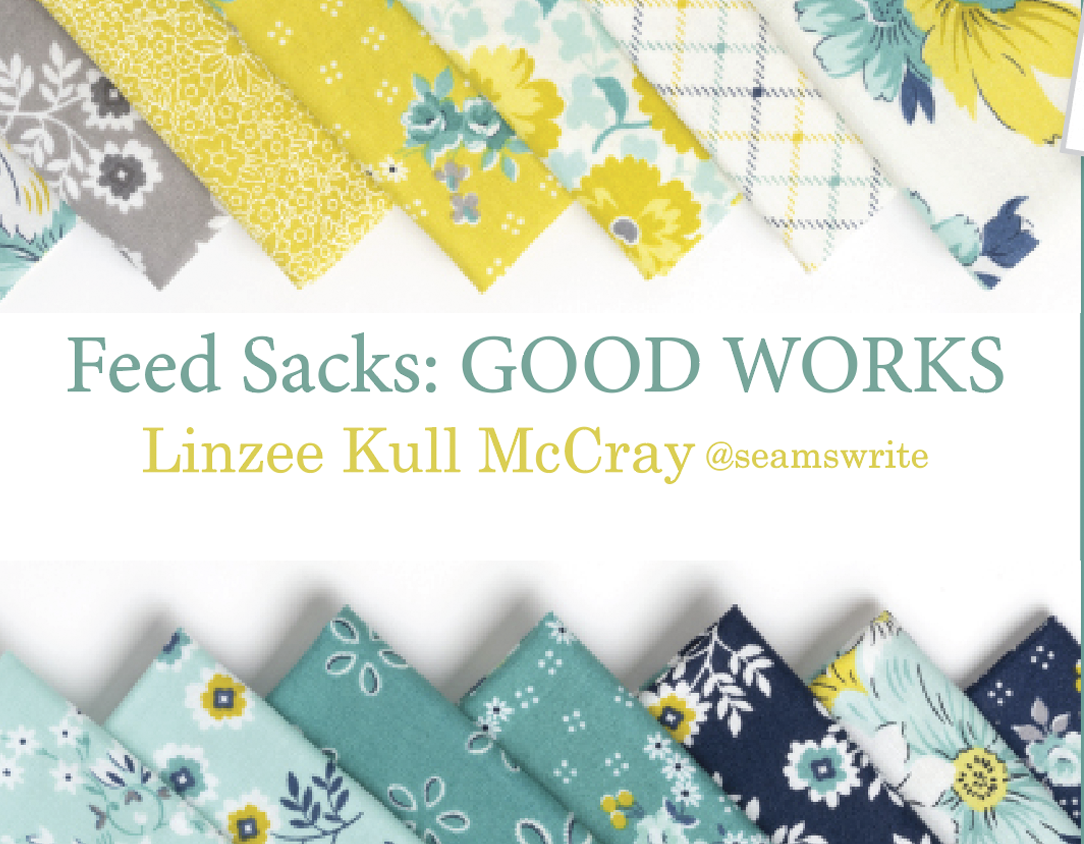 The 1940s-era pamphlet Sew Easy with Cotton Bags declares "Good works? Your good works can be just old-fashioned neighborliness spread out. Things you can give and do for others—things that can't be bought." That's as true today as it was then, and big-hearted quilters share their good works to celebrate new babies, birthdays, and first homes, as well as to comfort folks experiencing illness or loss. The fresh colors and vintage-inspired florals of Feed Sacks: Good Works are perfect for raising the spirits of friends and strangers alike. And in the process of creating and sharing your good works, your own spirits will get a lift, too.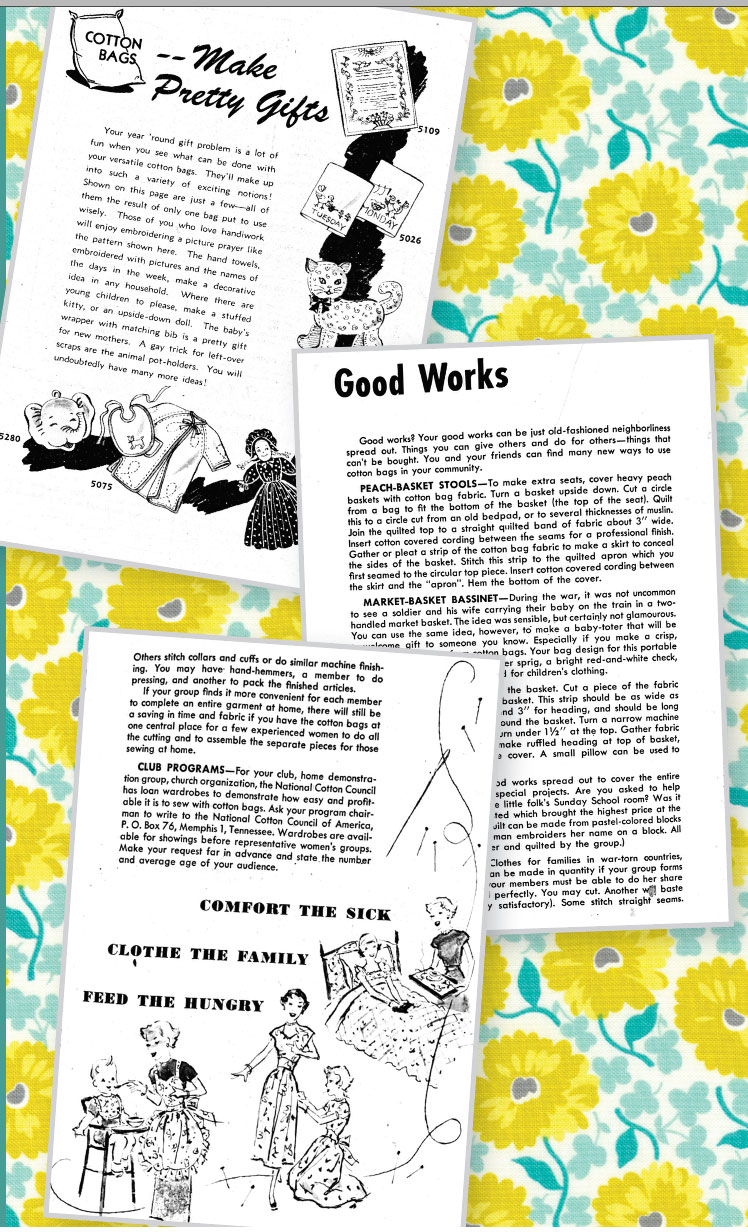 Hold gatherings where quilters can stitch and then share their Good Works with friends and family, and with national and local organizations.
Here are a few ideas for making and donating quilts:
Quilts of Valor (https://www.qovf.org)
Project Linus (https://www.projectlinus.org)
Ronald McDonald Houses (https://rmhc.org)
Check your local organizations and chapters about making quilts for premature babies, for hospice, for the unhoused, after natural disasters, for police and fire departments..
Google "where to donate quilts" for more ideas.
You can also make smaller projects:
• Pillow cases for women's and homeless shelters
• Cloth napkins & placemats for Meals on Wheels holiday trays
• Seatbelt covers to protect cancer patients' sensitive areas.
You can even share your scraps:
• Stuffing for dog beds for local shelters
• With schools for art projects
Linzee has also created wonderful quilt patterns featuring Feed Sacks- Good Works collection.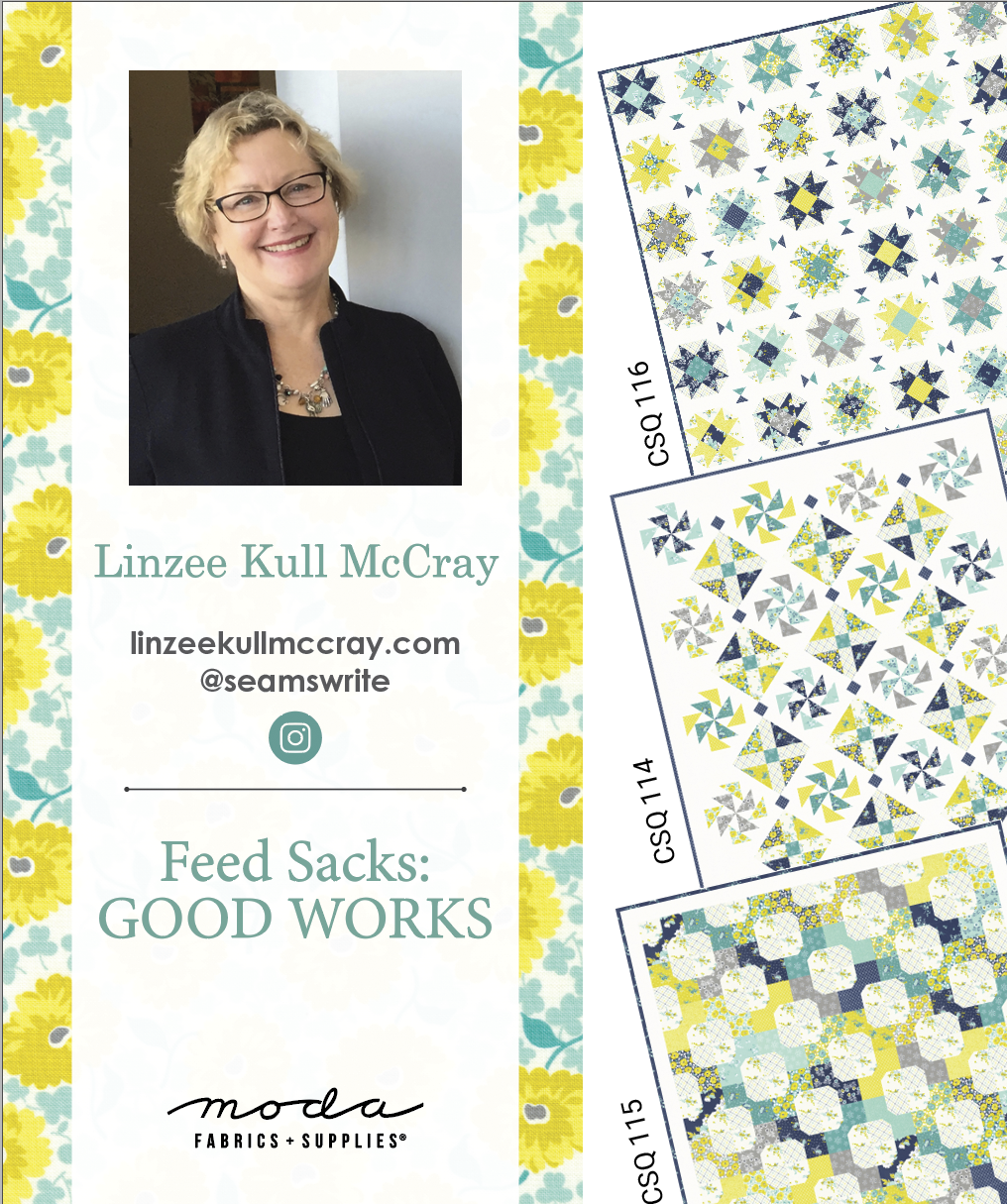 Clark Street Quilts - Time for Stars CSQ  116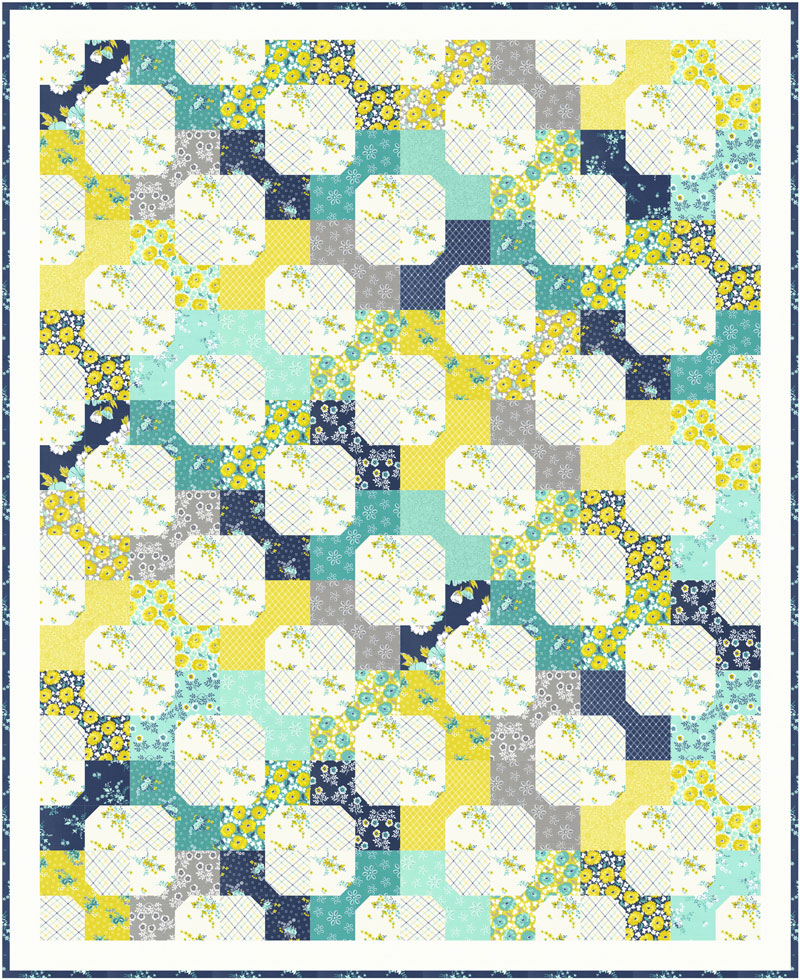 Clark Street Quilts - Summer View CS  115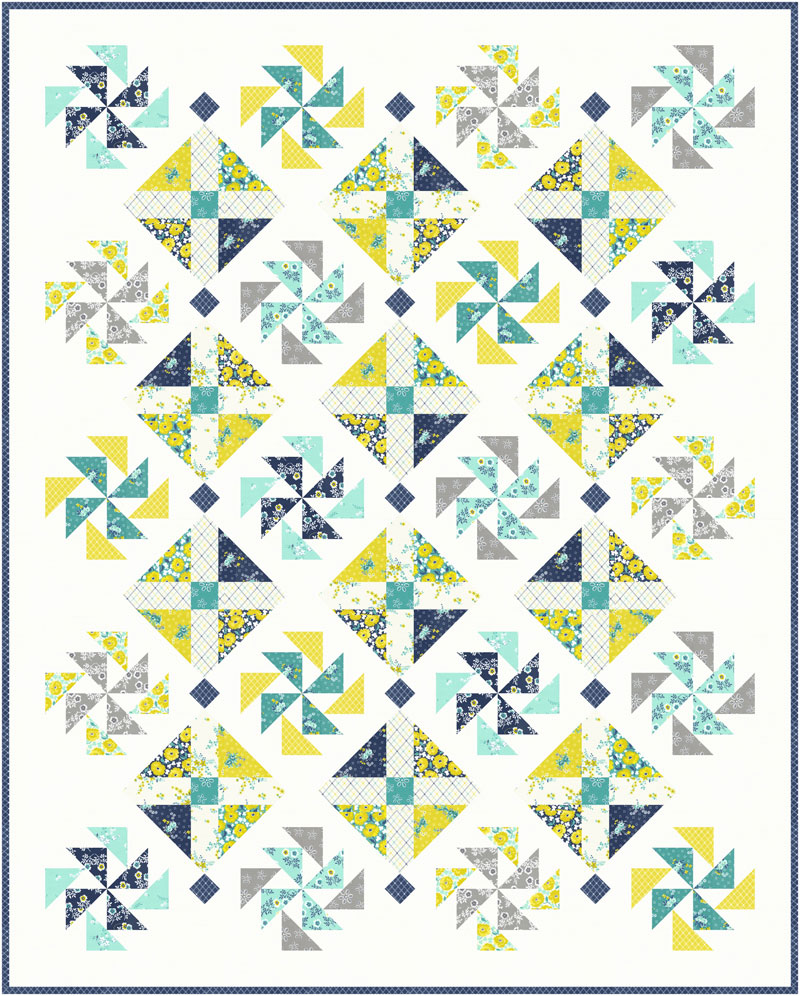 Clark Street Quilts - Sail on CS  114
And had to also share this pattern by Wendy Sheppard,
Candy Logs, WS 77.
For more information about Linzee, you can follow her on her website or Instagram.
Ask for Feed Sacks, Good Works at your favorite specialty or quilt retailer.