Get To Know - Crystal Manning
Get To Know - Crystal Manning
Crystal grew up in northern Missouri where she discovered a passion for art in her younger years. She received a Bachelor of Science in Marketing from Missouri State University and minored in Art Design. 
After working as a graphic designer for 10 years, she began using her art and design skills to create surface and textile patterns.  In 2015, she ordered her first sewing machine and began teaching herself how to sew with her designs printed on Spoonflower fabric.  Despite stepping on pins and befriending the seam ripper, sewing and fabric design quickly became a new passion for her.
Day Tripper - CMA880.  Made with Paisley Rose, this 68" x 82" quilt is made with two Jelly Rolls, 7/8 yard of accent fabric, and background.
Crystal currently lives in Kansas City, Missouri where she continues to create new designs for licensing. Nature is her favorite source of inspiration as she loves flowers, birds and cheerful colors with a vintage vibe.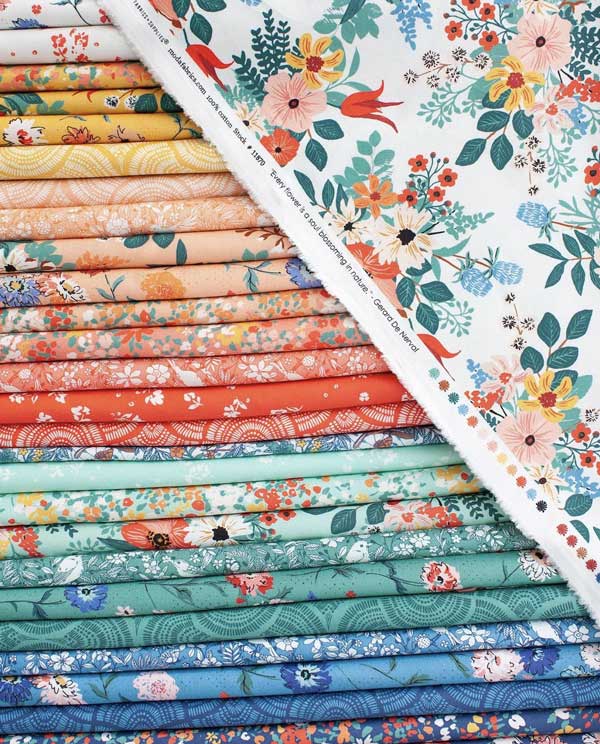 Lady Bird - this collection is in shops now.
What is your favorite color? 
Turquoise.
Crystal made this caftan using one of the rayons from her Kiamesha collection.  
What is your favorite season and why? 
Summer. I love the sunshine, long days, dresses, swimming, picnics and barbecues with family and friends.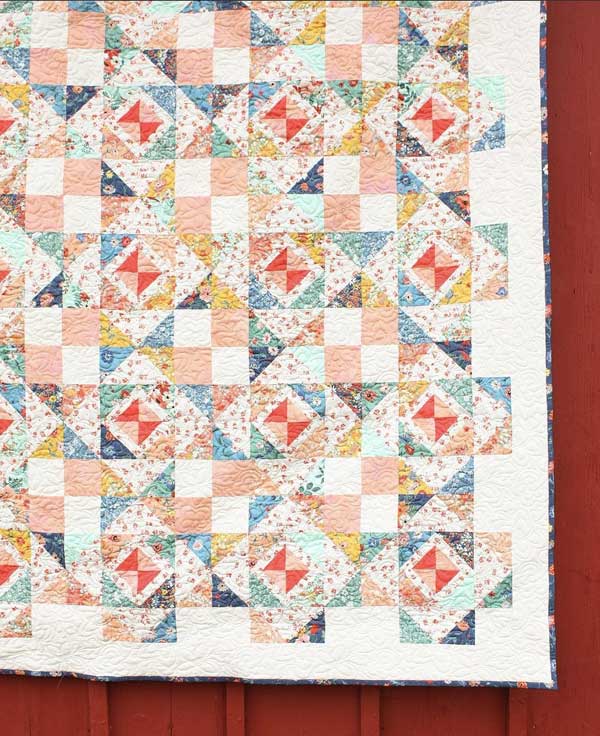 Picnic - CMA876.  This 66" x 66" is made with the Lady Bird collection.  
Are you a morning person or a night owl? 
I've always been a night owl just like my mother.
Jim Dandy - CMA875.  Also made with Lady Bird, this quilt finishes at 67" x 83".
When you were a kid, what did you want to be when you grew up? 
I was at a church luncheon once with my grandmother and a lady came up to me while I was drawing.  She asked me what I wanted to be when I grew up, and I said, "I want to be an artist."  She responded with laughter, and to this day, I have know idea what was so funny. 
What inspires you daily? 
Nature always inspires me.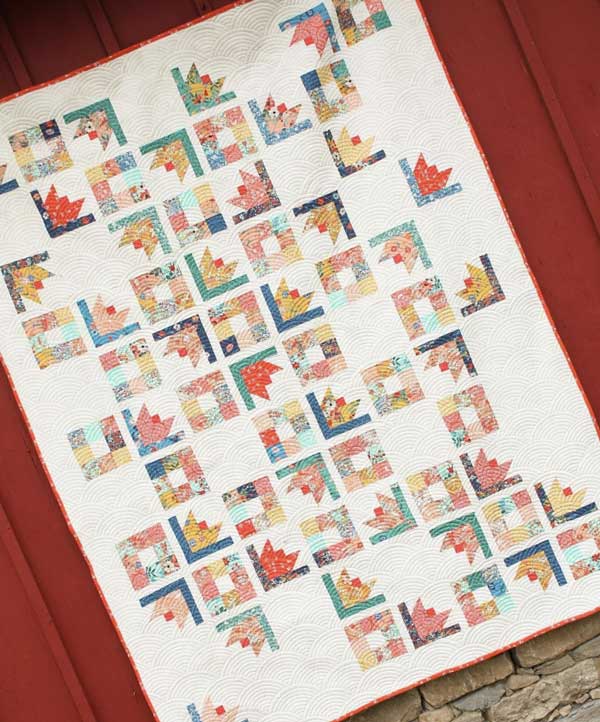 Mariette - CMA878.  Made with one Lady Bird Jelly Roll, a Fat Eighth for accent, and background yardage, this measures 63" x 84".
What is your favorite food? 
I love the Indian dish Butter Chicken, Sushi, Chicago Deep Dish, Sweet Crepes and all the desserts. I am a foodie.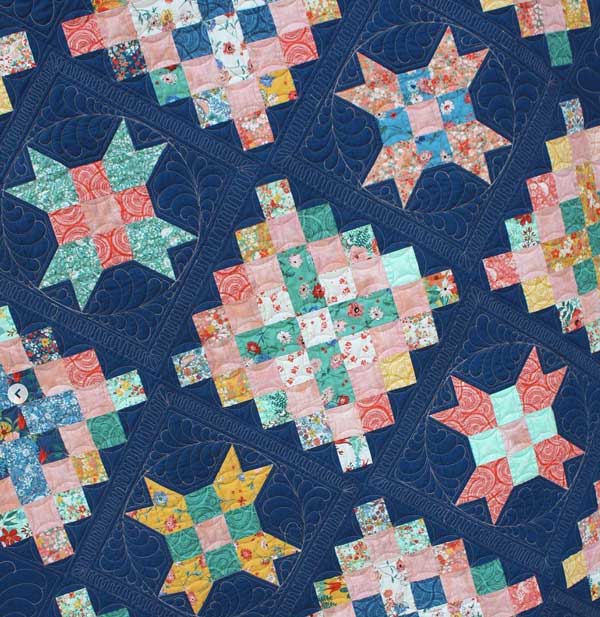 Rock Star Granny - CMA877. This 64" x 85" quilt is made with Lady Bird.
Where was your best vacation? 
I enjoy all inclusives in Mexico.
Falling Stars - CMA879.  Using fat quarters and background, this quilt can be made in two sizes, a 64" x 64" throw, or a 80" x 80" bed-sized quilt. The collection used is Paisley Rose.
What is your favorite movie? 
Best In Show. 
Actress or Actor? 
Catherine O'Hara 
What are the words you live by?
Embrace the mess!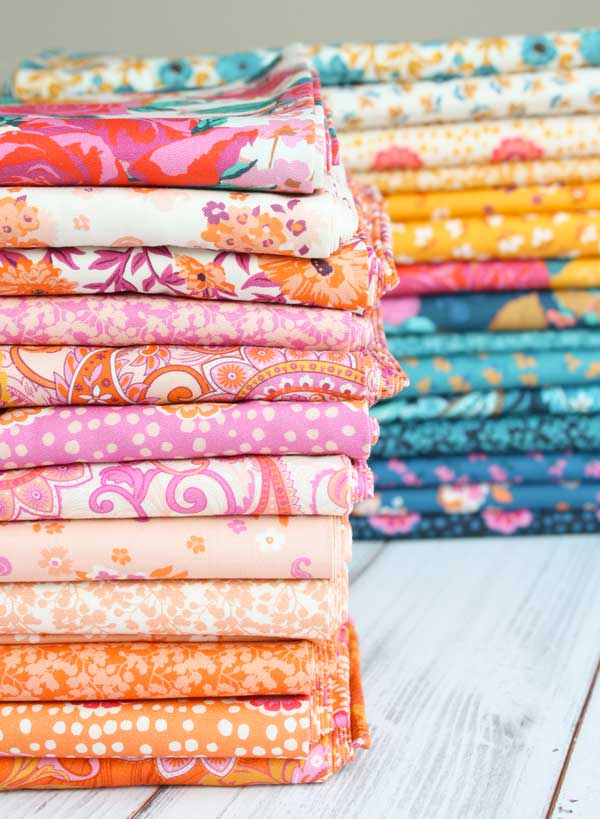 Paisley Rose - in shops in early 2022.  (January... fingers crossed.)
What are your top 5 must have items?
A seam ripper.  Two salt cellar pincushions that were gifted to me.  A Frixion Erasable Pen.  An Olfa Rotary Cutter.  Wonder Clips.  
--------------------------------------------
For more with Crystal Manning: