Get To Know ~ Debbie Maddy
Get To Know ~ Debbie Maddy
Debbie's first love has always been fiber of all sorts.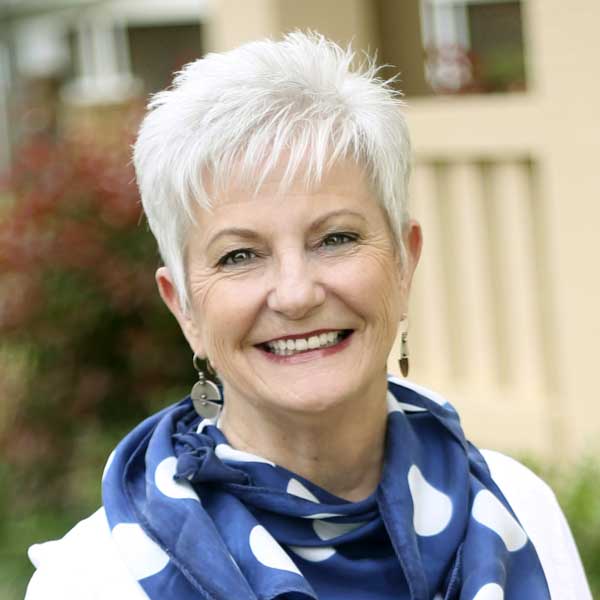 She has been, and still is, an avid garment seamstress, as well as a quilter. She has enjoyed most of the crafts using a needle and thread of some sort - embroidery, appliqué, needlepoint, pulled thread and drawn work.
Debbie has been quilting over 35 years, pattern designing for 15 years and teaching/lecturing for 20 years. She has been featured on national television as well as online classes.
Her most recent endeavors have been in the world of fabric and fiber dyeing. In order to learn, and to try and master the shibori and indigo dyeing techniques to the best of her abilities, she has studied under some of the most prestigious artists in Japan, England and the US.
An example of Debbie's shibori stitching - from the back.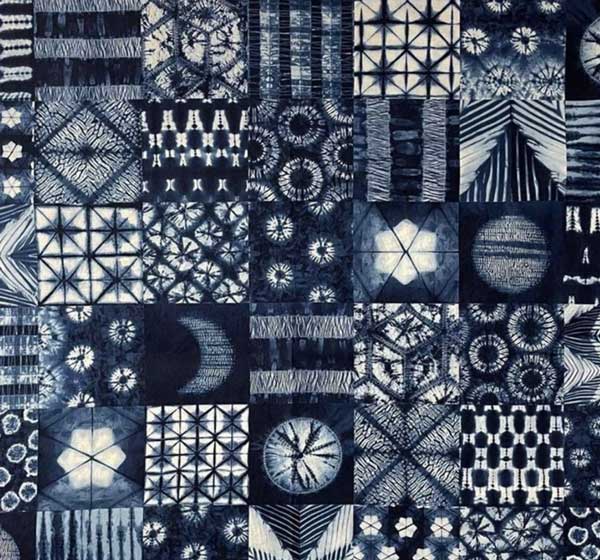 A collage of Debbie's shibori designs was included in the Tochi collection.
While she believes that she will never be a master shibori artist or indigo dyer, she loves the entire process, and she enjoys sharing it with others. In order to learn from the original masters, Debbie has traveled to Japan for two extended trips for study. She has been taught how to pleat, fold, and stitch for Katano shibori.
Shibori samples that Debbie has created for one of her classes.  Debbie's teaching schedule can be found here - Workshops & Lectures.
On her last trip, she was very fortunate to see the art by Motohiko Katano. Debbie has studied with a master katazome dyer. While in Japan she was taught all methods of shibori except itajimi. 
Yukata.  For this new collection, Debbie wrote, "A yukata is an unlined cotton summer kimono, and it is usually work in more casual settings.  On my last trip to Japan to study shibori techniques, I was very fortunate to be able to visit several antique shops in Tokyo that carry beautiful vintage fabrics, obis, kimons and yukata. A trip to a flea market in Kyoto led to a few more treasures as vendors were selling old yukata and fabrics.  This collection is. based on those experiences, and my love for vintage Japanese designs."
Debbie loves traveling to teach and speak for guilds and shops around the country. She dyes and sells items to wear, and to decorate with, and she is honored to be part of the Moda Fabrics designer family.  
Quilts made from Debbie's shibori-style collections are published for Calico Carriage Quilt Designs, Debbie's pattern company.
Enigma - CCQD 174. This Jelly Roll-Friendly quilt can be made as a Lap, Twin or Queen size quilt.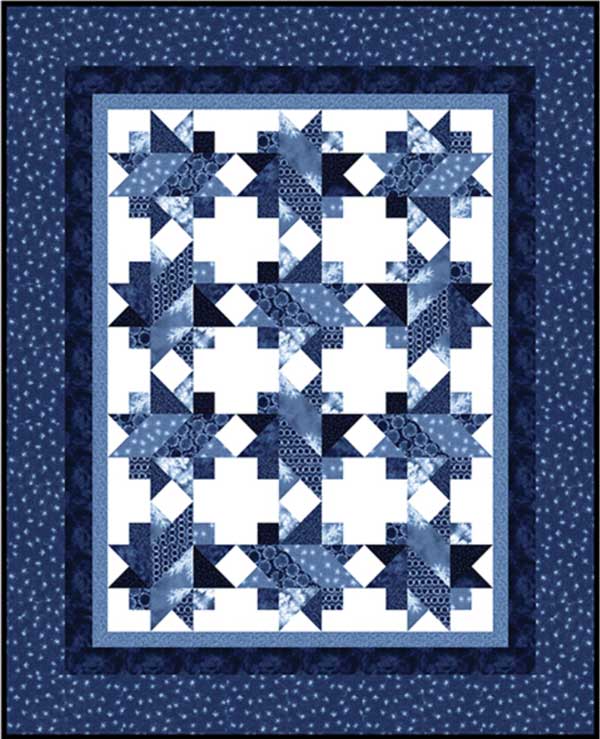 Spinning Stars - CCQD168.  One of the most popular features of Debbie's patterns is that there are multiple size options for each design.  Spinning Stars can be made as a Lap, Queen or King size quilt.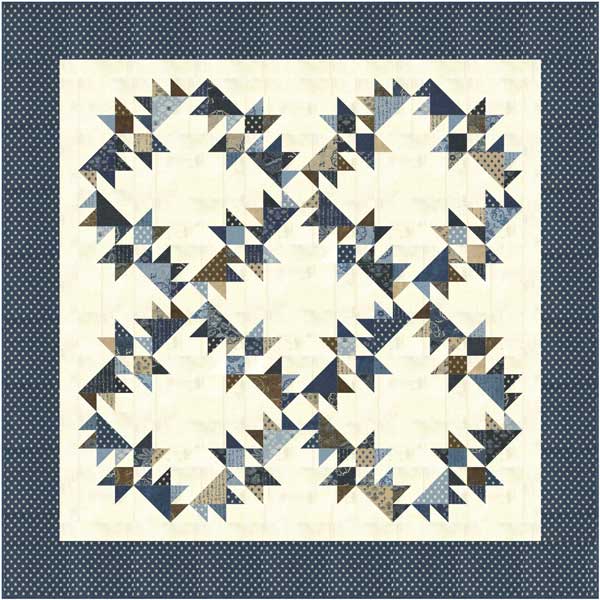 CCQD 178 - Swallows.  Made with Debbie's coming-in-March 2022 collection, Yukata, this quilt can be made with Charm Packs, Layer Cakes, or scraps.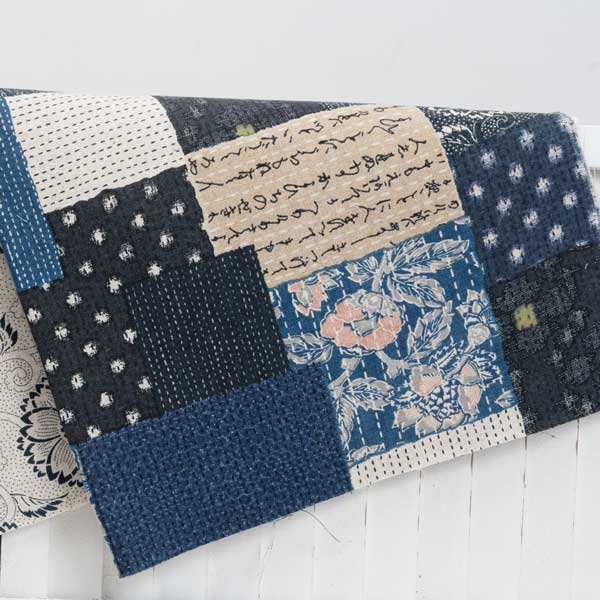 From Yukata, this is a "boro cheater cloth" that will be available on quilting-weight cotton, and Mochi Linen. (30% linen/70% cotton.)
If that weren't enough adventures and interests, Debbie also loves the art of jewelry-making, especially working with sterling silver and vintage elements. She searches for those vintage pieces wherever she travels.
Debbie hops to meet you on her journey!
------------------------------------
For more with Debbie Maddy: