Granny Square Day 2023
Happy Granny Square Day! Technically, Granny Square Day is a virtual crochet-along sponsored by the folks at Simply Crochet magazine. But we know that granny square blocks are just as fun in fabric as they are in fibers, so we decided to crash the party and share our own quilty versions of this beloved design!
Alison used cheerful floral and bright basics to make her block. We love the alternating pattern!
Abby used bold Bella solids for her granny square block. This would be perfect for a modern kid's bedroom!
We love the pop of yellow in Jessie's block. Her colors are always on trend. And that stripe!!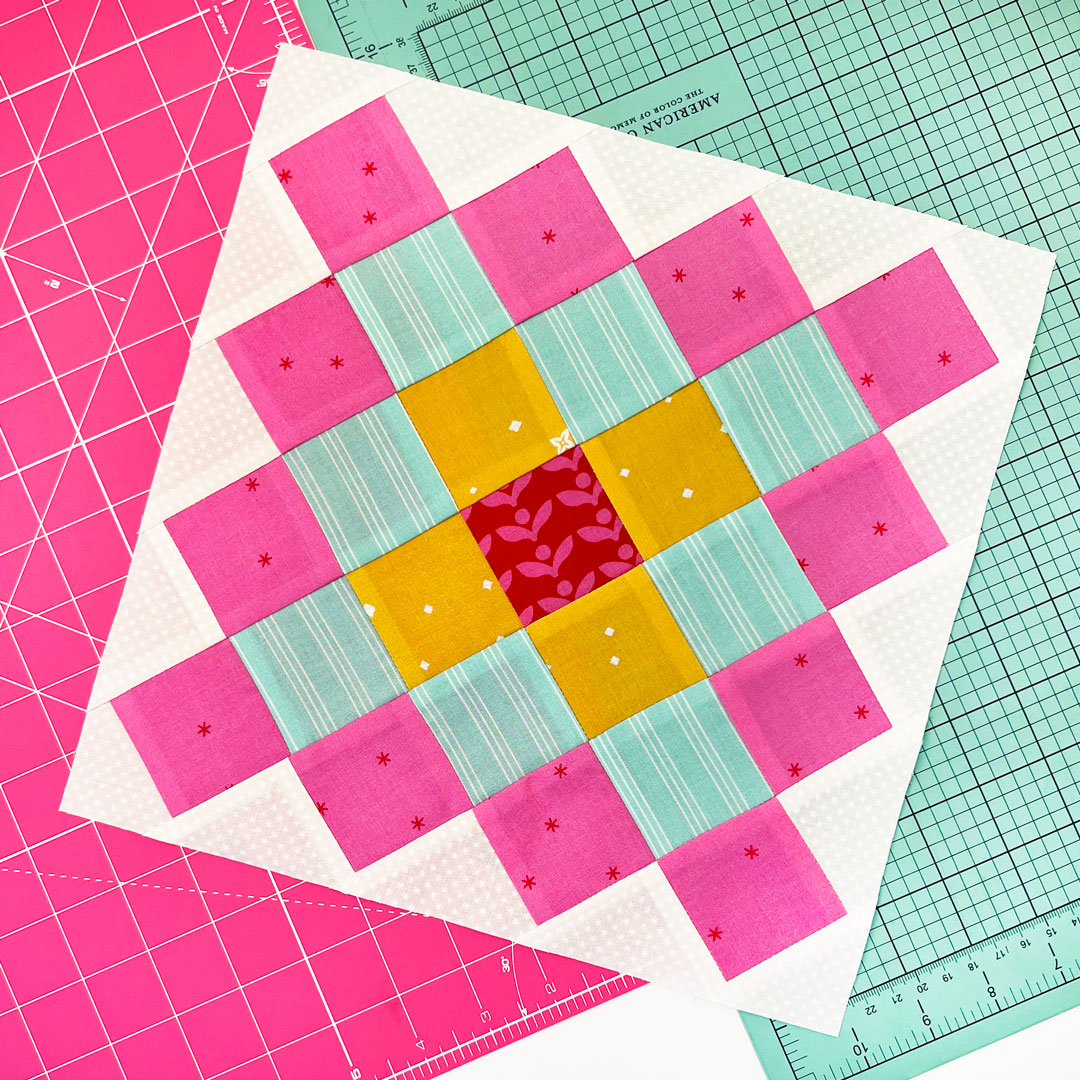 Tammy made a couple of miniaturized granny square blocks from the Granny Patch pattern by Lo & Behold Stitchery. Those little squares finish at 1/2"! Her expert piecing skills amaze us.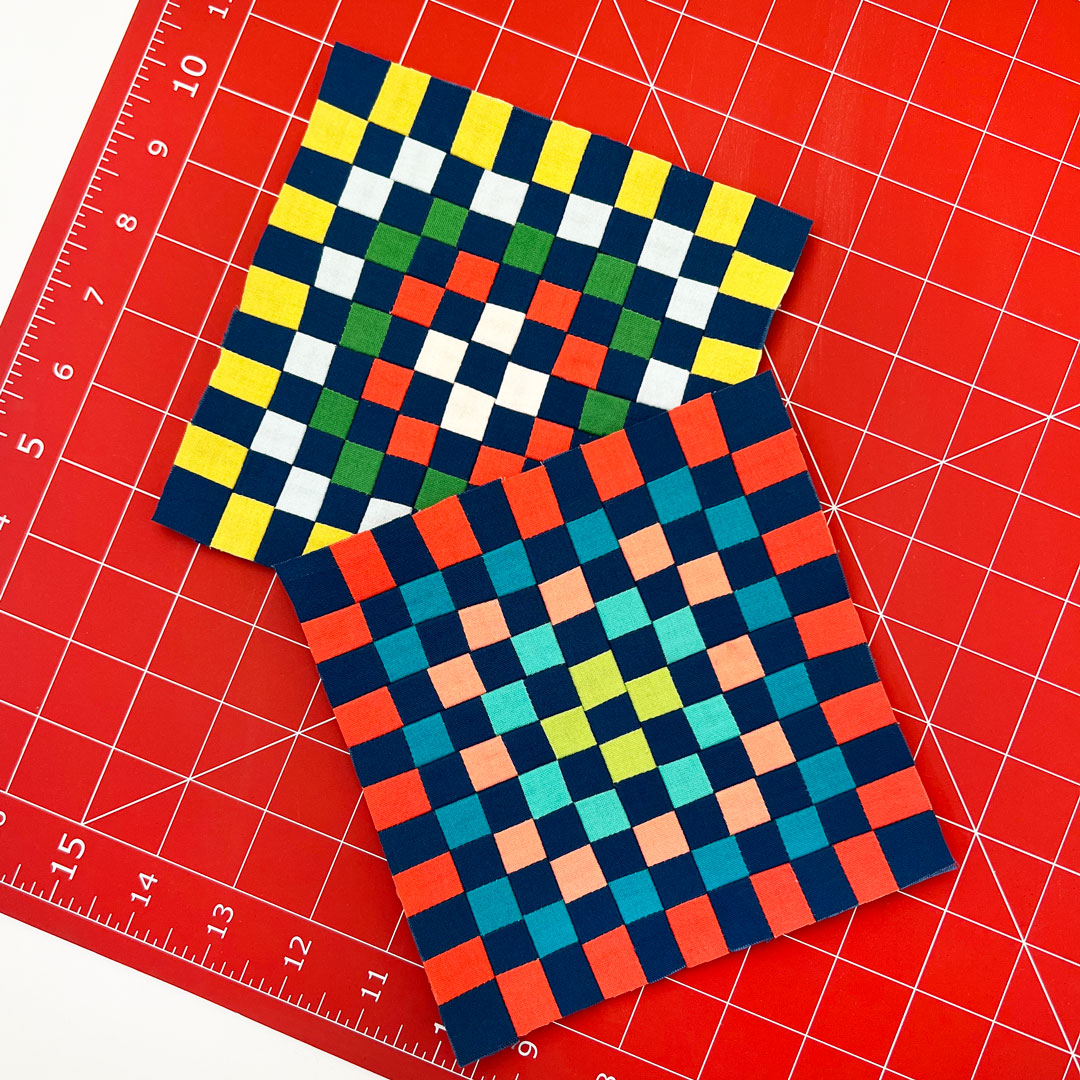 Lissa's blocks are made with a rainbow of solids and seven rows of seven 2 1/2" squares. No setting triangles needed for these blocks!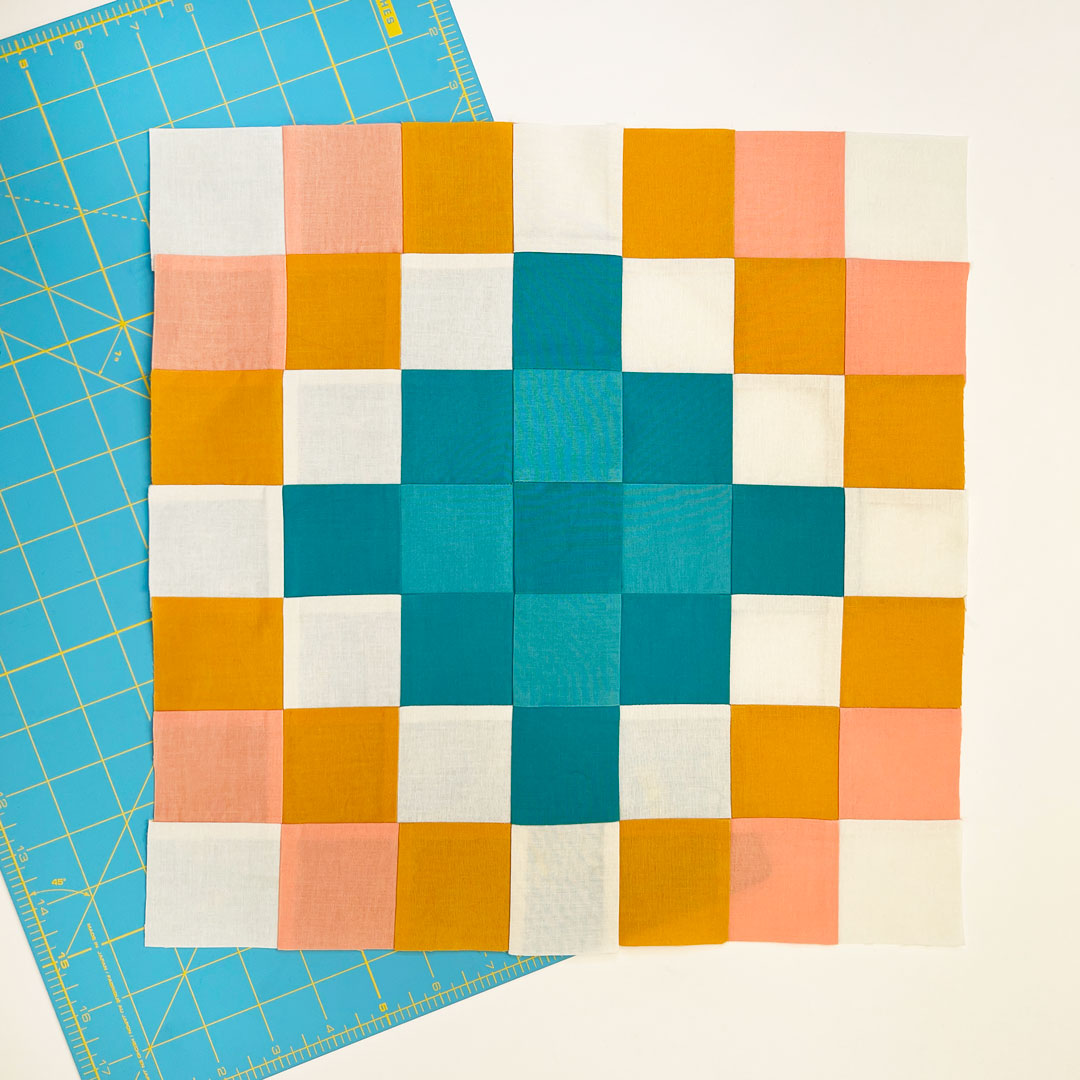 Lissa didn't use a pattern, but you can use these coloring blocks to design your own granny square blocks like Lissa's! We've numbered the coloring blocks to help you create two different color arrangements. Just print the images and start coloring!
Version 1:
Version 2: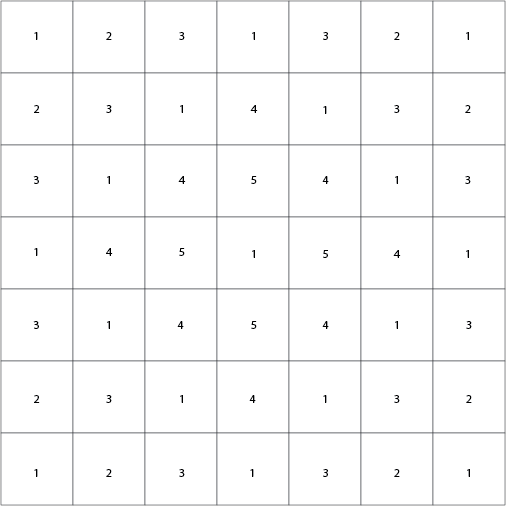 Are you ready to make some granny square quilt blocks of your own? We've got a roundup of our favorite granny square patterns to get you started…and several of them are free!
A few free single-block patterns have been published here on the Moda blog over the years:
Over the River by Christine Weld
Groovy Granny from Moda's Stitch Pink 2020 quilt-along
If you're looking for full patterns, we've got you covered!
Darling Grannies is a free, beginner-friendly charm pack quilt pattern on the Moda blog.
Last summer, the Moda Bake Shop hosted a quilt-along for Family Reunion, a granny square-inspired medallion quilt in Rollin' Along, a book of jelly roll patterns from the Moda Bake Shop chefs.
Granny Patch by Lo & Behold Stitchery is a modern take on the classic crochet pattern.
Rock Star Granny by Crystal Manning is a jelly roll-friendly, granny square-inspired design.
We love the sawtooth star accents in Corey Yoder's Patchy Stars pattern.
Beachcomber by Sherri McConnell is another precut-friendly pattern version of the granny square.
We hope you're feeling inspired to sit down at your sewing machine (or pick up a crochet hook) and join the granny square fun today!