Holiday Stitch-a-Long - Week 5
Holiday Stitch-a-Long - Week 5
It's Thursday, and that's a good day to stitch.  Embroidery and piecing. 
This is Holiday Stitch-a-Long Block 5.  Let's call this one Ribbons & Pinecones.
And I think a few of you have been waiting for this... the Alternating block.  The "white chain fabric" are the corner squares in the Chimneys & Cornerstones block.
Holiday Stitch-a-Long Alternating Block Assembly
The fabric can be a single, solid that matches the background used for the embroidery blocks.  Or it can be a scrappy mix of low volume prints on a white and/or ivory background.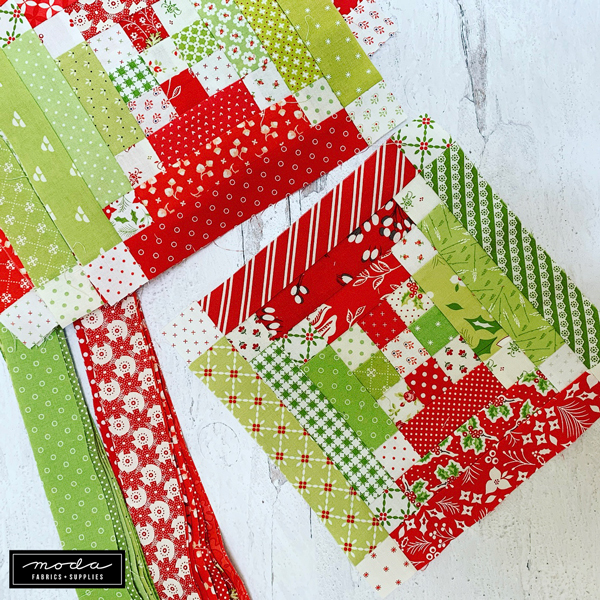 Aren't they pretty?
We'll share the final setting and finishing next month, on Thursday, August 20.  There will be a little more piecing to finish the quilt top, and a few more embroidery blocks. 
Just in case you've missed anything:
Be sure to post your blocks and use the hashtag - #ModaHolidaySAL.
Happy Stitching!