Log Cabin Love!
Just as a house or cabin can come in any style, so can a quilt made with a Log Cabin block.  There are many variations to the block, and just as many options for settings. 
Log Cabin.  Courthouse Steps.  Chimneys and Cornerstones.  They're all variations of the same basica structure of strips building off a square.  Or a triangle, diamond or hexagon.  Symmetrical or uneven, with strips that finish at the same width, or at different widths.  Okay!  I'll stop.
This is an antique Courthouse Steps quilt from the collection of Roderick Kiracofe.
We're going to be stitching log cabin blocks for a quilt-along over the New Year's Weekend, and we'll have a tutorial or two to share before then.  But as "life" will be busy and hectic until then, we wanted to share a few patterns and ideas now.  So you can get ready.  If that's your thing.
It will begin on Thursday, December 31 and we'll stitch through the weekend.  It's about ending this challenging year as "makers", and starting out 2021 in a good, happy way.  There are no rules or requirements, you can make any kind of log cabin you like.  Sew your stash, or go treat yourself to something new, pretty and inspirational.  This is for you!
If you like to have a plan... here are a few ideas.
Patterns!  Many of the Designers have done Log Cabin quilts-patterns using their collections.  While some of the patterns are written for Honey Buns, they can also be made with fat eighths, fat quarters, your scraps, and whatever fabrics you've got in your "historical collection."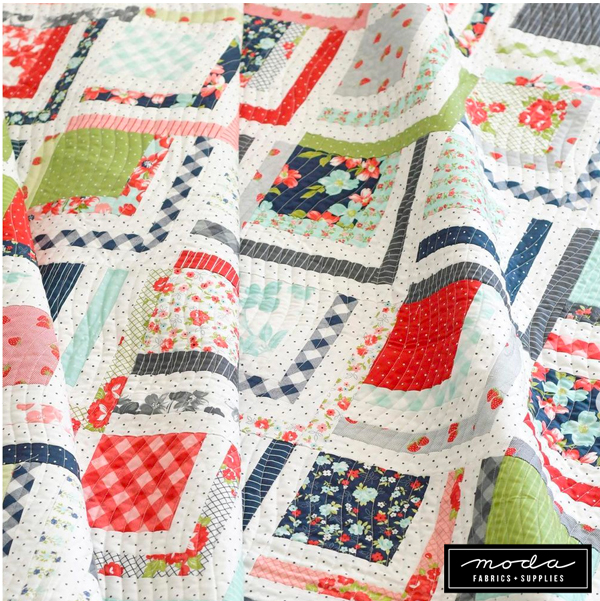 Camille Roskelley's Sunnyside quilt is made with Honey Buns of... Sunday Stroll.  While that collection won't be in shops until next Spring, this quilt would work with any Bonnie & Camille collection.  Or any Moda collection.  Camille/Thimble Blossom's Sunnyside is TB250.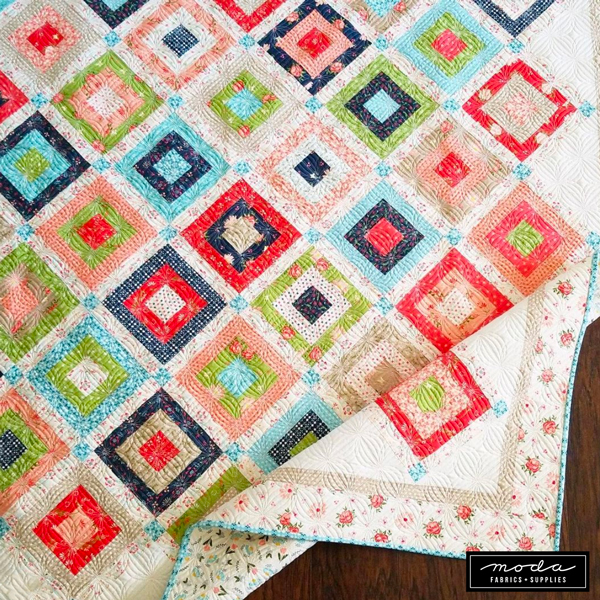 Weekender by Sherri McConnell of A Quilting Life is QLD182.  While this is also made with Honey Buns, this 58" x 68" quilt can also be made with 1½" strips from scraps and pre-cuts.
Made with her Sweet Holly collection - released earlier this year - Lynne Hagmeier of Kansas Troubles Quilters made Christmas Cabin - KT20081. This pattern comes with several different setting options.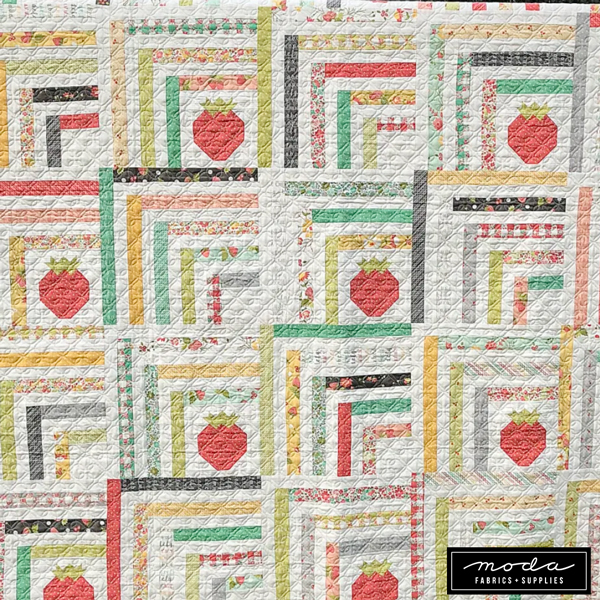 Corey Yoder used her Strawberry Jam collection to make Sincerely Yours... but a scrappy collection of red, pink and green would be so pretty.  This is CQ144 and it finishes at 60" x 60".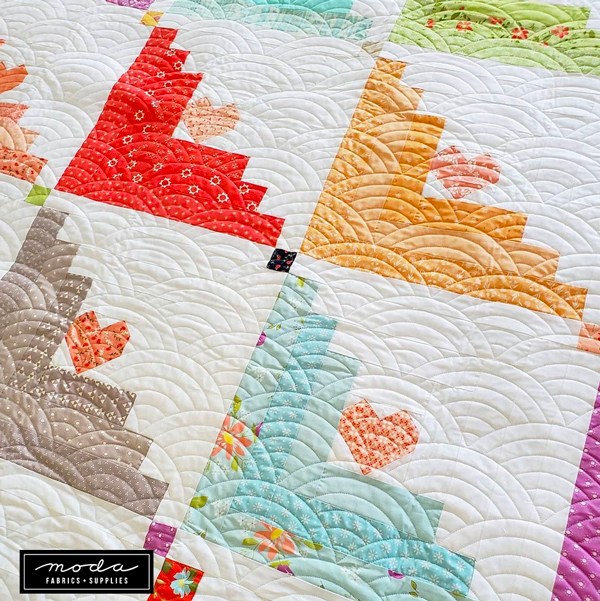 Chelsi Stratton Designs Hearts At Home is made with Jelly Rolls and a bit of yardage.  This 69" x 69" quilt is CSD103.

Do you like paper piecing?  I wasn't always a fan of it but there are blocks where it's the best way to get really good results.  (It's Sew Emma's Pineapple Foundation Papers.) 
I will confess to really enjoying the process of using the foundation papers, so I was happy to try the papers for Log Cabin and Courthouse Steps blocks.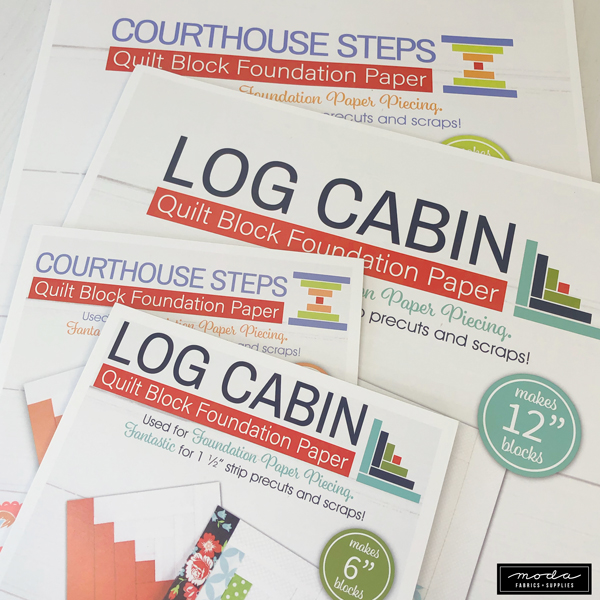 ISE Foundation Papers:

Got BlocLoc?  True story.  New BlocLoc ruler?  I will need one.  Since I have used several methods for piecing-trimming log cabin blocks, I wasn't sure what to expect with these designed-for-trimming rulers.  I really like them, more than I thought I would. 
True confession.  My log cabin blocks always g r o w.  (I gather that's the case for many quilters.)  Even with careful stitching and an accurate seam allowance, the pressing and handling of the blocks was such that I got my best results by becoming a log-trimmer.  These BlocLoc Log Cabin rulers make that an easy process.   
Bloc Loc Log Cabin Rulers:
Squares.  Rectangles.  Triangles.  Log cabin blocks can be made in any shape - every shape!  (Yes to Improv!)  One of the tutorials we'll be sharing uses a 60° triangle ruler - any one will work, we like these two:  Quilt In A Day 2046 and Marti Michell 8975.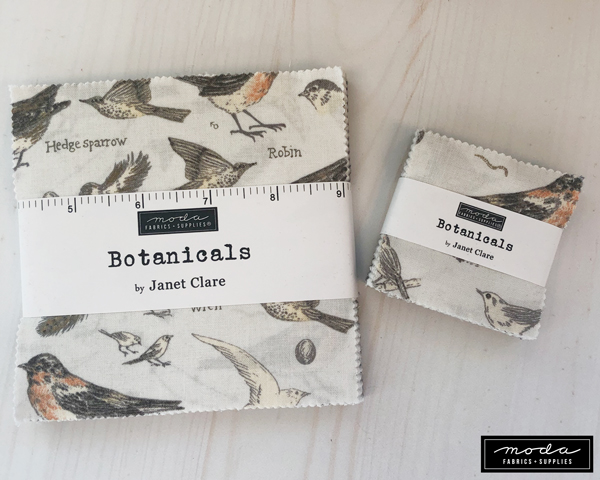 And finally... if you want a small project, do you have charm packs?  Dig through and pull out at least one charm pack.  A Charm Pack + a Mini Charm Pack?  You can make more blocks.  The blocks are small - 4" finished - and one regular charm pack will make 32 blocks.  With a Mini Charm Pack, you can make 42 blocks.
We'll share more on Tuesday, December 29, and then on Thursday, December 31.  So start thinking about patterns, fabrics and any tools you might want to use.
If you're on social media - #modalogcabinqal.  We'll be sharing some ideas there, and some inspiration. 
Stay well and stay safe.