Meet the Moda Rep: Kate Hay
Meet the Moda Rep: Kate Hay
Meet Moda's newest fabric rep - Kate Hay.
Traveling from store to store in regions all over the United States, Moda's intrepid fabric reps help quilt shop owners bring Moda fabrics to happy customers. Kate Hay is Moda's newest rep and we thought you'd enjoy getting to know her—she sounds like a woman who's not afraid to tackle challenges (she's restoring a house her great-grandfather built outside Asheville, North Carolina), has a close-knit family, and loves to read and quilt.
How long have you been with Moda and what territory do you cover?
Kate: I've been with Moda for a whirlwind of six weeks, covering the Carolinas as well as parts of Virginia, West Virginia, Kentucky, Tennessee, and a bit of Georgia. Although I'm still new to this whole being a rep thing, I joke that I live in my car, I'm on the road so much.
What do you enjoy about your work?
Kate: I may be new to Moda but I'm no stranger to the quilt industry. I have been quilting for 18 years, my first ever job was working in a quilt store. Being in quilt stores feels like being home and getting to help stores work toward their dreams for their shop feeds my soul. That's what I'm here for; I'm here to help people set and achieve lofty goals for their shop.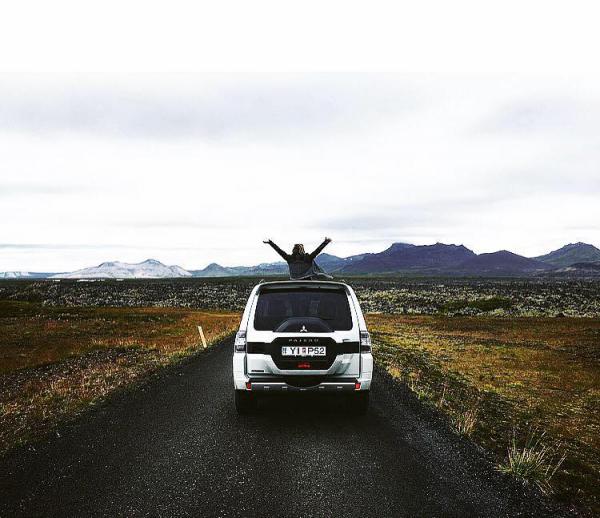 Tell us about a day in the life of a Moda rep.
Kate: I generally try to stay close to wherever my morning meeting is, and by close I mean within two hours, so that I don't have too far to go in the morning, for just my own peace of mind. Two appointments a day with sometimes a third, and then answering calls, texts, and emails in between. The evenings, are weird right now with so much being closed for COVID, so I try to bring quilts I need to bind and do some hand binding at night; I also am an avid reader and would never consider leaving the house without a few books. I also use evenings to Facetime my loved ones—life can get lonely on the road, so it's always good to see some familiar faces! 
Share some tips for spending life on the road.
Kate: I have a large land territory to cover so I don't actually get to go back to my own home at night, so I try to stay in AirBnB's instead of hotels, so that after a long day on the road I feel like I'm coming "home." I also rent the same AirBnB for the entire week so that I can unpack and have something stay constant and get to know the owners of the AirBnB; it's my attempt at creating a home away from home.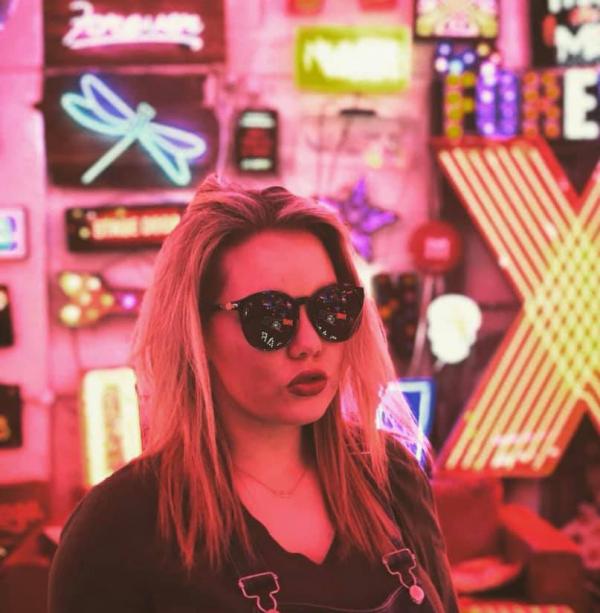 How do you pass your time while you drive? Do you listen to podcasts? Music? Audio books?
Kate: Yes! I love a good car karaoke party.  I'm currently listening to The Complete Works of Sherlock Holmes. I had been listening to The Hunchback of Notre Dame, but that narrator's voice kept making me sleepy, so he had to go.
What do you do for fun when you're not on the road?
Kate: Pre-Covid I traveled constantly. I lived part-time in Eleuthera in the Bahamas, I've lived in Europe and still have friends I go back to visit. My last big trip before Covid was with my dad to Russia, a country I had been to several times but that he had never been to; it was amazing getting to introduce him to cities and a culture that he has never before experienced. That being said, he has a much higher threshold for museums than I do, so after nine hours at the Hermitage I had to drag him away because that man could have stayed there forever.
My family is extremely close and we try to go on a family adventure together each year; a couple of years ago my family hiked coast-to-coast across northern England and we had planned to hike Mt. Kilimanjaro next year, but that will now have to wait until after Covid. And we don't train, at all. We just grab hiking poles and go for it. Same for running half marathons, every year, and only once a year, my mom, brother and I run a 5k, 10k, then half marathon one day after another, down in Disney World with a bunch of friends. We all dress up as different characters for each race, run the races, get the medals, and then refuse to run again until the next year. I also read as much as I can and am currently working towards my goal of reading all the Pulitzer Prize Fiction winners. I just moved into a house my great-grandfather built by hand in the 1930's, my Nana was born in this house and grew up here, then my Nana and Paw lived here when they brought my mom home when she was born, so I'm the fourth generation to live here.  It had been a rental property for the past 55 years and was in complete disrepair so I have been renovating it to bring it back to its former glory. I love being part of the home's history and preserving that family history while also adding my own touches to the house.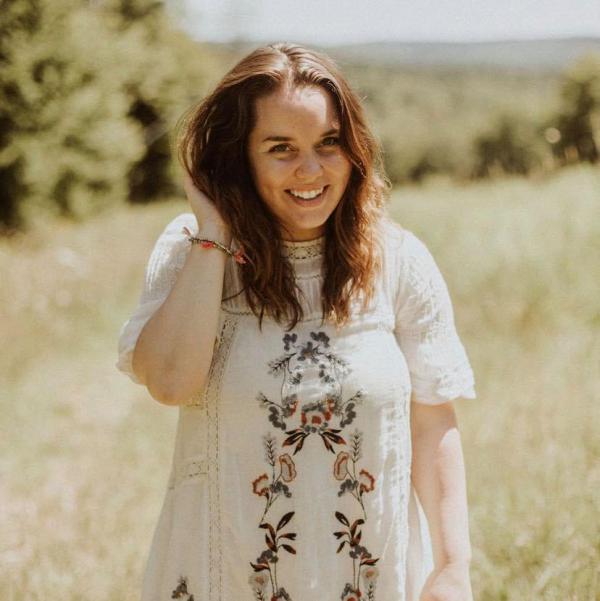 Do you sew?
Kate: YES! I piece and quilt! I've been quilting for 18 years, so I'm starting to get the hang of it. ;) This morning I finished binding a pineapple quilt I had made while watching the 90's classic You've Got Mail and am now currently working on a jellyroll log cabin quilt with the Ghouls and Goodies line by Stacy Iest Hsu because I wanted a Halloween quilt to cuddle up with while I watch Hocus Pocus like 30 times this fall. My mom and I learned how to quilt together, so we're both first generation quilters. She used to measure and draw pencil lines on all my seams as to where I had to sew to keep that 1/4" seam. She and I have learned everything from the ground up. My first ever quilt was a twin-sized Dresden plate, that I had cardboard templates for and that I cut out by hand, before piecing and appliquéing them by hand. We were poor growing up, but my mom saved up and got that first quilt of mine custom quilted. That labor of love, of her saving for that, still fills my heart. There's nothing like a sweet Mama's love.
Welcome to the Moda family, Kate!
(And if you'd like to read past posts of other reps, you can find them here, here, here, here, here, here, here, and here.)