Road Warrior - Tracy Arismendi
Road Warrior - Tracy Arismendi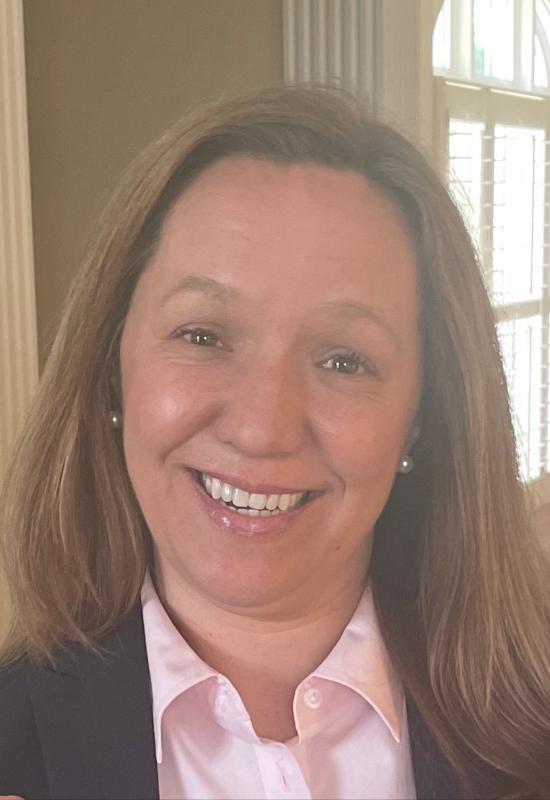 After 30 years of being a quilter, Tracy feels right at home in a quilt shop. So it only makes sense that a quilt shop would be one of her first stops after moving to North Carolina. As a former Japanese teacher (Tracy is fluent in Japanese!), the COVID pandemic discouraged her from continuing with teaching, especially teaching off a computer screen. She went to her "happy place," her local quilt shop where she got to be around fabric she loves as well as creative people. It was at this quilt shop where she found her passion for selling quilt fabric and supplies.
When the sales rep opportunity at Moda Fabrics became available, she jumped at the chance to work for a company whose fabric she has had a long-time love for. Tracy says her job brings together all the things she is most passionate about – visiting quilt shops, road trips with her dog and husband, seeing live sporting events, and adding excellent foodie experiences along the way. And now her sales position has become an extension of all this rolled into one. "We live in a beautiful country," she says. "I get to see the ocean, the mountains and everything in between." For Tracy, she is "Living the dream!"
Her teaching skills enable Tracy to lean into helping and supporting her shop owners and their quilt shops. She aims to look for ways to make her shops as successful as they can be. In addition to her passion for fabric, this is the part of her job she enjoys the most. Although she may be more familiar with a teaching role, she learns from her shops every day with every visit.
For Tracy, quilting is a family affair. Her husband, Armando, is such a huge fan and supporter of her work. "Through our marriage and travels together, Armando has acquired a knowledge of fabrics and even speaks quilting lingo," says Tracy, adding, "and he recently purchased a pattern and fabric for his very first quilt!" She feels blessed that Armando can work remotely at times, allowing them to enjoy evenings together exploring the many beautiful towns and meeting the nice people throughout her region. Sometimes Honey, their beloved cocker spaniel, joins them too.
As for Tracy's quilting, she loves to continue learning and trying new techniques and likes to bring a sense of humor to her quilts. One of her favorites is the one she made for her son, Ike, as he was preparing to leave for his first year of college. When asked what about that one in particular stands out, she says, "It's one of my favorite quilt backs ever – a large, pieced back that read: CALL YOUR MOM!" His response: "Subtle, Mom. Real subtle!"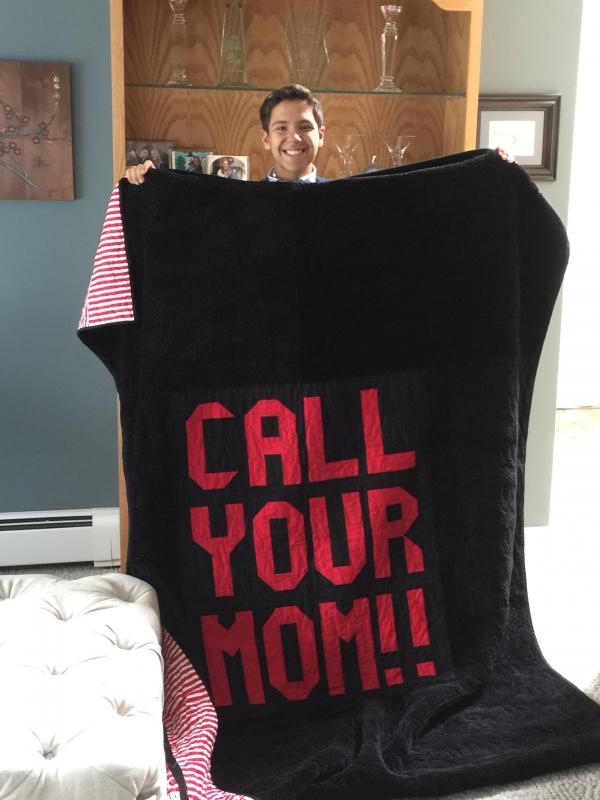 One of Tracy's former roles at the Triangle quilt shop was as an event planner. In this role, she helped build and solidify the shop's connection with its community through events that included everything from charity events to displaying quilt shows. No matter what charity you are passionate about, Tracy has always felt that quilting is one of the most amazing communities and provides lots of opportunities to do something you love while giving back.  Being a Moda sales rep now gives Tracy a greater ability to be part of an even larger community.  From all her quilting experiences, she knows quilters have the largest hearts.  "I believe that quilts are love you can touch."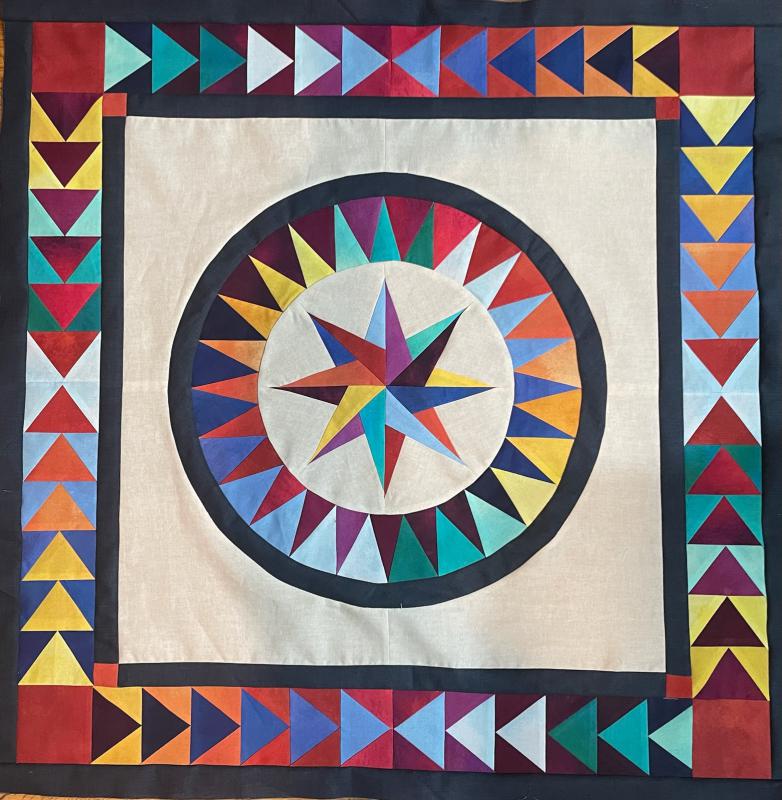 And after completing her first year with Moda, she knows this to be true!