The Shops of Moda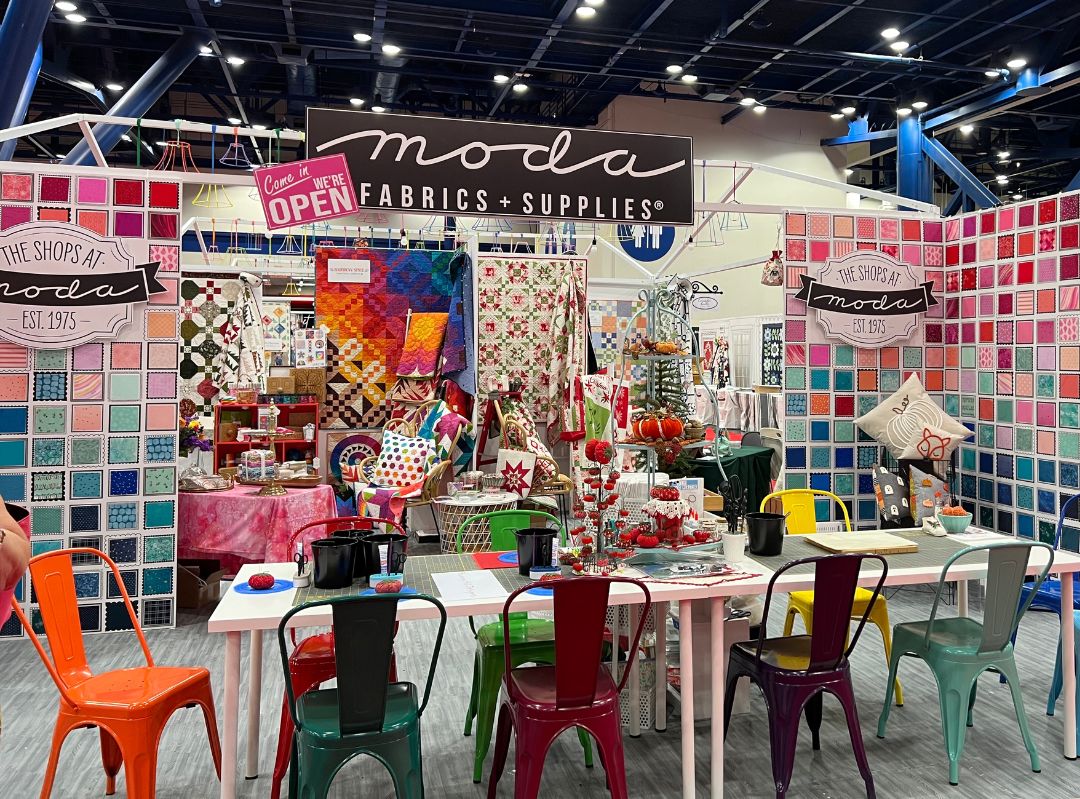 At the 2023 Fall Quilt Market in Houston last month, Market attendees who stopped by the Moda booth were transported to The Shops at Moda – our reimagining of Moda Fabrics as a bustling town center with streets lined with designer homes and shopfronts.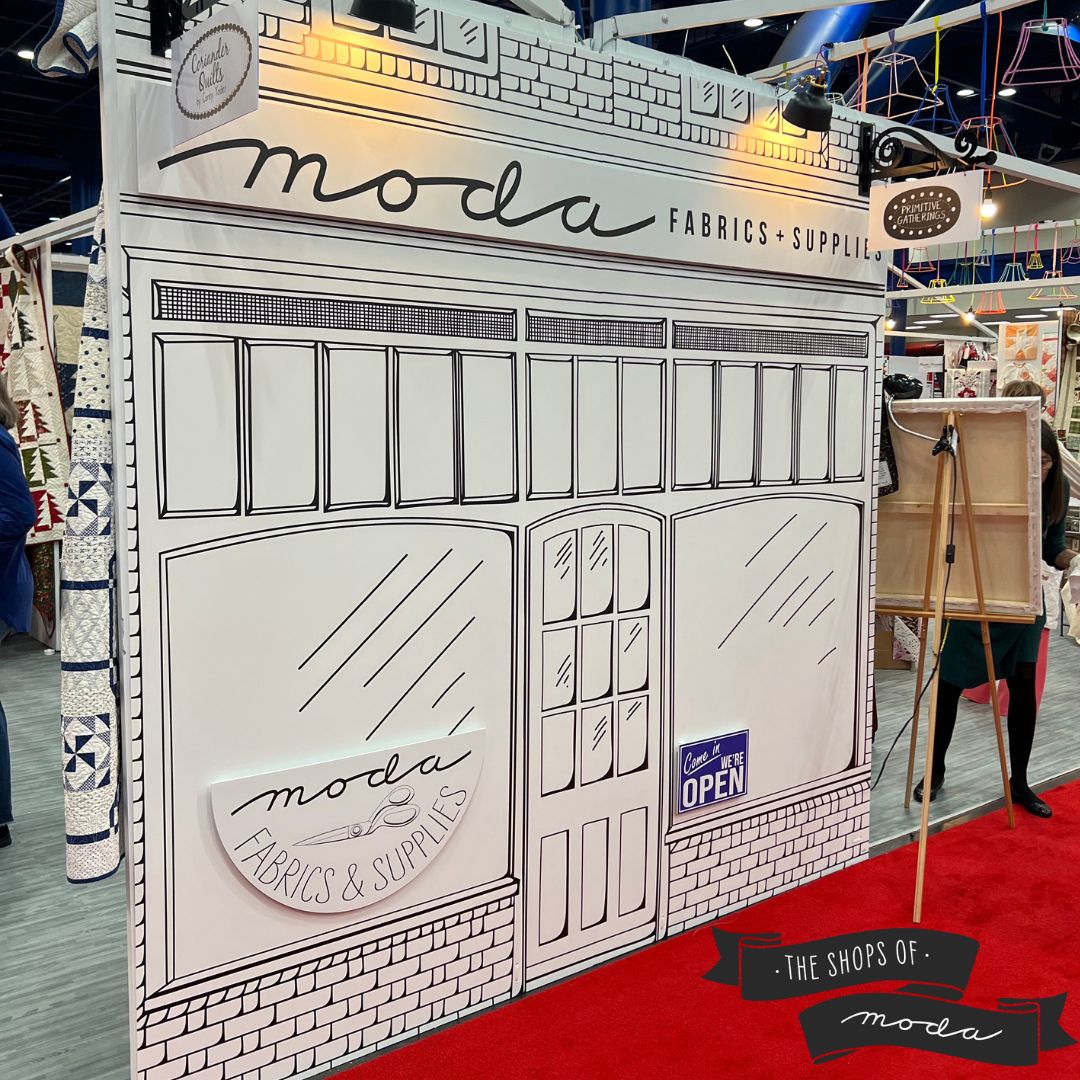 But we know that The Shops AT Moda wouldn't be possible without The Shops OF Moda – each and every one of the wonderful shops that carry Moda Fabrics and help keep quilting a vibrant and thriving art and hobby for creative people of all ages.
As part of our commitment to supporting quilt retailers big and small, we want to put our retail partners in the spotlight. You're used to seeing our fabulous designers as "cover girls" on our Piece catalogs; now we are creating a wall of quilt shop pictures on our social media feed throughout the entire month of December!
We'll also have special blog posts at the end of the campaign listing all of our featured shops, which will be a fantastic reference for anyone looking for quilt shops in their area!
Be sure to follow along on our Instagram and Facebook channels throughout the month of December to learn about The Shops of Moda and give our shops a huge thank you for all they are doing to keep quilters supplied with the best fabrics and notions available!