Stitch Pink - Archive
Thirty blocks in thirty days.  If that seems a little fast, this will be here when you're ready. 
The pattern links will be updated daily, and by November 1, 2020, this will be completed.
To sign up to receive these blocks via e-mail, use this sign-up  - Subscribe to Inspiration+Resources.
Click the Block or the Block No./Title for the instructions.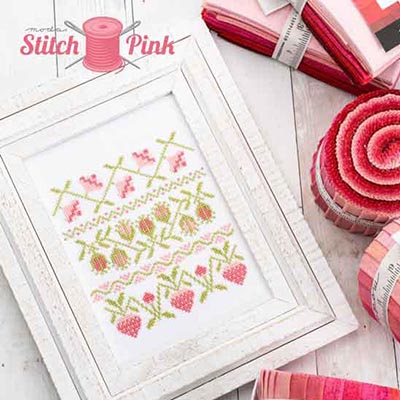 Final Quilt Assembly / Blog post
Yardage Information - For a single background, get 3-3/4 to 4 yards, and at least 6 yards or 24 Fat Quarters for the prints-colors.  (Since our yardage was calculated for the Stitch Pink Grunge fabrics, the fabric required for the prints is an estimate.)
We're Stitching Pink - Intro Blog Post
For yardages for the Stitch Pink 2020 Grunge quilt - Stitch Pink Info Sheet.
Be sure to share your blocks to #ModaStitchPink.