Stitch Pink Block 30
And just like that, we're at the end.  Thirty blocks in thirty days. 
As for the name of this block, as soon as I tell you that the original name is Hen & Chicks, you'll figure out the rest. 
Moms.  I was blessed, my Mom was a truly special woman.  Like many of you, she battled cancer and health issues, and no matter what challenges she faced, she did so with grace, patience and strength.
Block Instructions >> Block 30 - Mother Hen.
This is Greg's block - Greydogwoodstudio.  It's made with a wonderful mix of Corey Yoder's Holliberry and Fig Tree's Christmas Figs II.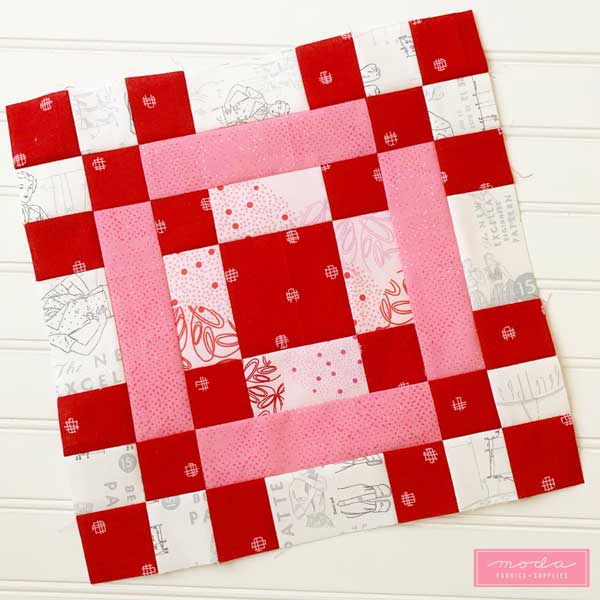 Carrie's - redvelvetquilts - block made with Zen Chic's Just Red. 
And a couple of blocks from Susan - yardgrl60.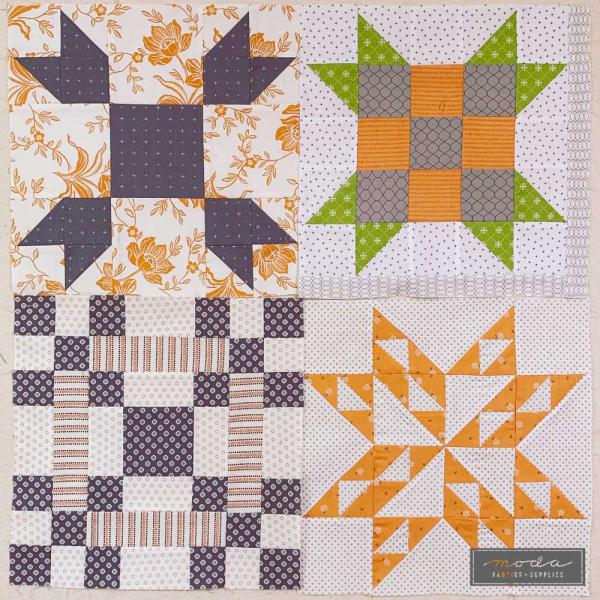 Susan's blocks are scrappy-scrappy, made with a mix of orange, green, charcoal and black.  They're wonderful, and we'll share her finished quilt soon - we'll share the quilts from all five of our amazing "stitchers".
We have one more pattern to share, the Final Assembly.  Two of our stitchers added a wrinkle.
If you've missed anything Stitch Pink - Stitch Pink Archive.
And here - if you haven't checked out #ModaStitchPink on Facebook and Instagram, there's plenty to see.
Stay well.