Stitch Pink Block 6
We've got a Baby Boom for Block 6. 
Baby Boom?  I can't remember why this block got that name, but I'm sure there was a reason.  (Probably a goofy one.)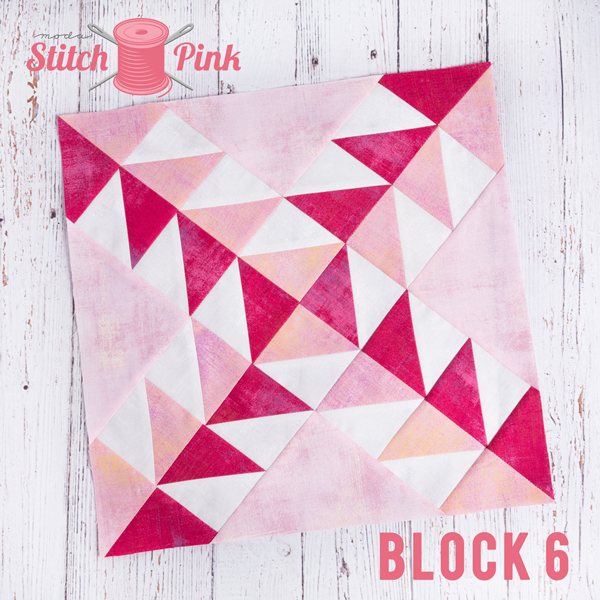 Block instructions >> Block 6 - Baby Boom.

There are two things to share about this block.  They are options.  The first is about the four corners.  Follow the instructions in the pattern, but leave off the corners until after the three sections have been joined.  It can help keep the block square, and to fit the side triangles.  
The second is pressing.  In Steps 8 and 9 of the instructions, pressing the seams joining the two HTSs open can help with matching, and with the block laying flat.  Just pay attention to the size of the pieces as pressing seams open can make pressed units a skosh bigger.
I will share that is one of my favorite blocks, and one of these days, I want to make a very scrappy quilt using just this block.  Crazy?  Probably.  But it is a cool block.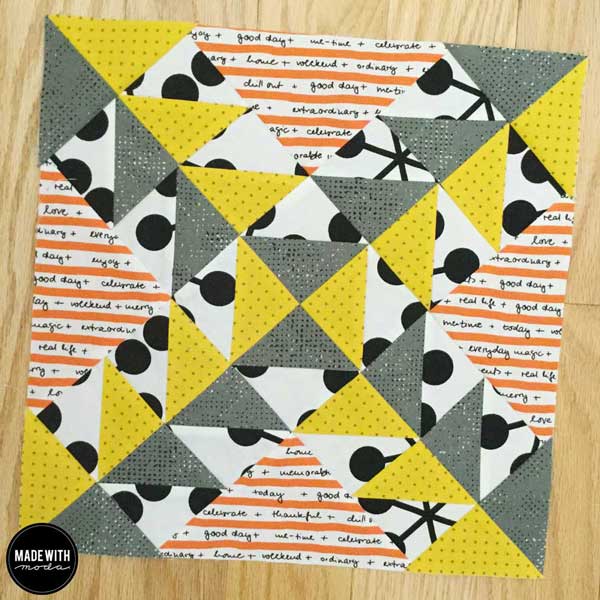 Judy's made-with-Quotation block. 
Susan's Baby Boom block. 
Not so crazy after all, right?  This would make a great scrap quilt. 
Did you see Anne Sutton's Sweet Meadow embroidery project for Stitch Pink?  If you missed it, you can find it here - Sweet Meadow.
Are you following along on Facebook or Instagram?  There are some beautiful blocks popping up here - #ModaStitchPink.  Be sure to share your blocks too!
If you've missed any blocks - Stitch Pink Archive.
For General information about yardage - We're Stitching Pink.
One last thing... my friends know that I love reading articles, and a few blogs.  I seem to follow these trails of breadcrumbs from place to place, finding everything from recipes to inspiration, awesome fall candles to funny stickers.  The other day, I read a blog post that posed the question, "what was the nicest thing anybody has ever said to you?"  The "gold" is in the comments.  
Before I share the link... what was the nicest thing anybody has ever said to you?
This is the blog post - A Cup of Jo - Sweet Nothings. 
Block 7 is titled... that will have to wait until tomorrow.  Stay well!