Stitch Pink - Confetti Stars
Stitch Pink - Confetti Stars
Versatility.  It's "the state or quality of being useful for, or easily adapted to various tastes, and styles."
If that's the criteria, then Confetti Stars checks all the boxes.  The design works for every season, and every color combination, so if Grunge isn't your "thing", pull out the Jelly Roll of your dreams and get busy.  The piecing is somewhere between Confident Beginner and Intermediate, which means if you're game to try, you can do this.  And at 14-1/2" x 66-1/2", it's long enough for a big farmhouse table, and it's easily shortened if you don't need that length.  It can also be made as a square for a table-topper or wall-hanging. 
This is Confetti Stars made with the Stitch Pink Grunge Junior Jelly Roll - 30150JJSP.
Junior Jelly Roll?  There are twenty strips in a Junior roll instead of the usual forty strips.  The strips are still 2-1/2" x 42" wof.  Each of the six Grunge Junior Jelly Rolls shown here has two strips of each of the ten colors in the palette. 
Confetti Stars is a Free Exclusive pattern from our friends at It's Sew Emma, and the instructions can be found here >> Confetti Stars Table Runner Pattern.
If you need more inspiration...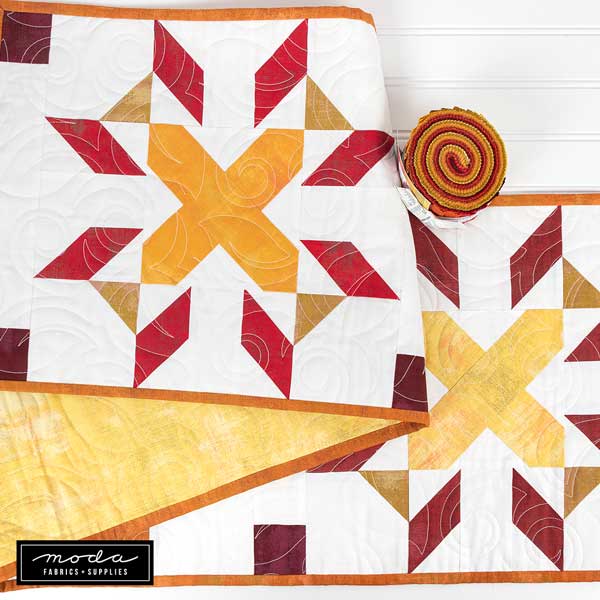 Glorious Autumn Grunge Junior Jelly Roll - 30150JJGA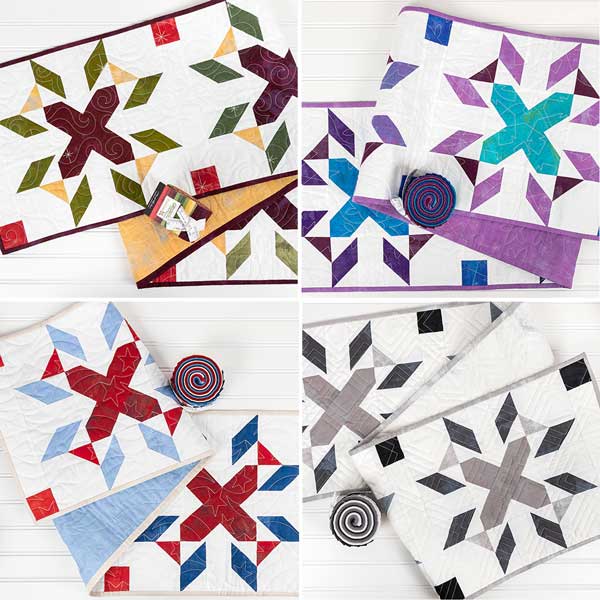 Clockwise from upper-left:
The yardage requirements are simple - 1-1/8 yards for Background and Sashing, 1 Junior Jelly Roll - 8 strips needed, and 1/2 yard for Binding or 5 Jelly Roll strips, and 2-1/8 yards for the Backing. 
Thank you to Kimberly and the It's Sew Emma crew for sharing your wonderful Confetti Stars pattern. 
Stay well and have a good weekend.
(You know you could make this tablerunner in a weekend, right?)