Turn To The Sun Embroidery
Turn To The Sun Embroidery
We don't know if Janet Clare named this embroidery after the Maori Proverb - "turn your face toward the sun and the shadows will fall behind you."  Whatever the reason, it's a beautiful embroidery and idea.  Especially right now.  
Stitched on quilting cotton - Janet stitched hers on a piece of her own fabric - with cotton embroidery floss, Turn To the Sun uses a Backstitch, Satin Stitch and French Knots.  It's beautiful framed in the hoop, and it would make a lovely little pillow.  
Janet used her Lecien Cosmo Sky collection for the threads.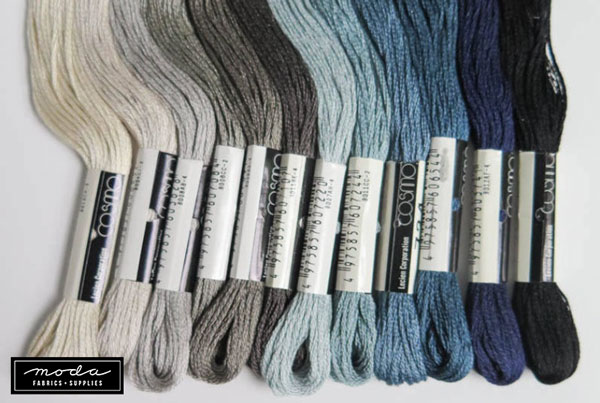 While the collection is a few years old and hard-to-find, these are the 12 colors:
365
712
152A
893
894
895
981A
982
734
735
169
600
Turn to the Sun can be found on Janet Clare's website - Free Patterns.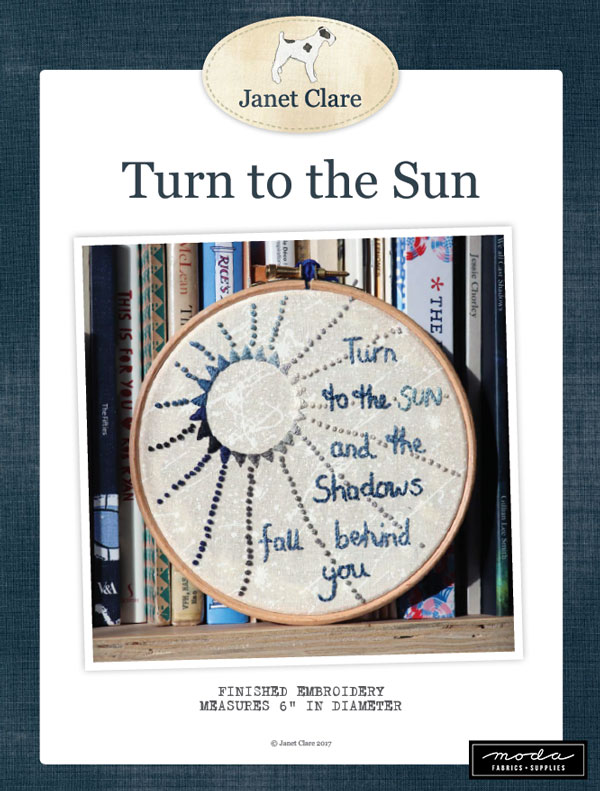 Thank you Janet!  
Happy Stitching.  And stay safe.