UnBoxed - American Gathering
UnBoxed - American Gathering
Hi!  I'm excited to share my latest collection, American Gathering.  As a proud American quilter, I can't think of a better way to show my loyalty to you, and to my country, than with this collection.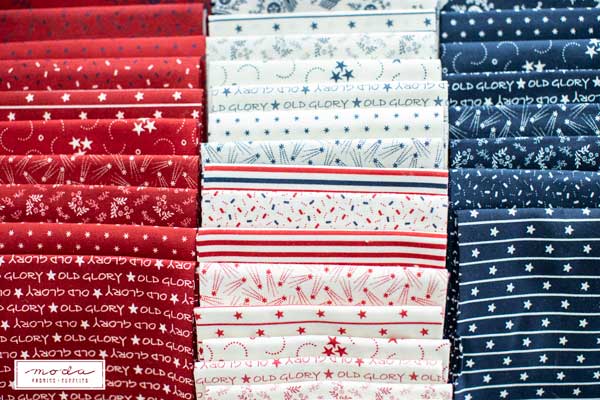 This collection brings together my favorite patriotic prints from past collections, and colors them in Red, Indigo and Cream.  I think they feel like a 4th of July parade.
The first quilt for this collection is Our Flag Stands For Freedom.
This measures 54" x 72" and needs only an American Gathering Fat Quarter bundle (49120AB), binding and backing fabric.  Two binding fabrics are used, one red and one indigo.  This is a pattern - PRI751 - and it includes two size options, this lap-sized throw and a 27" x 36" mini that I am going to put on my big dining table.  
Our Flag Stands For Freedom is also a Moda Kit!  It will have the fabric and pattern to make both quilts.  It is KIT49120.
You know I always have a lot of ideas for quilts and projects for each collection, and that was true for this one.  So there is a book, American Gathering, with eleven projects.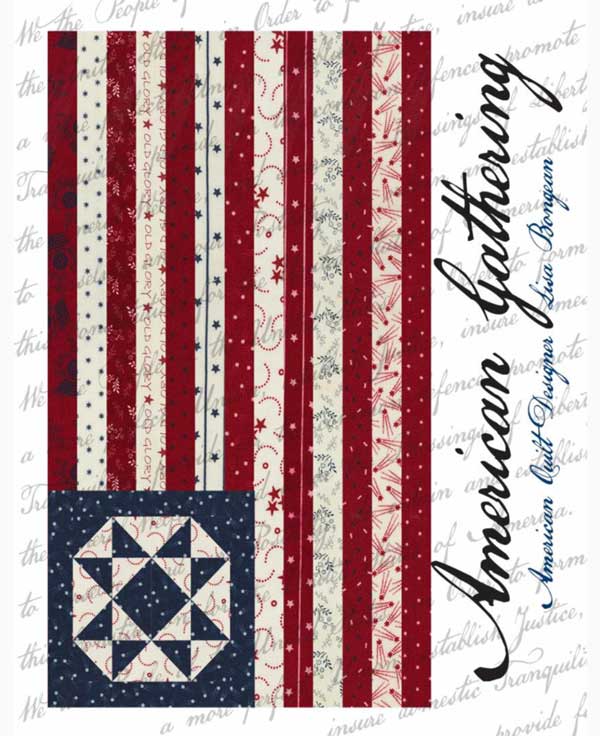 American Gathering - the book.  It is PRI1101.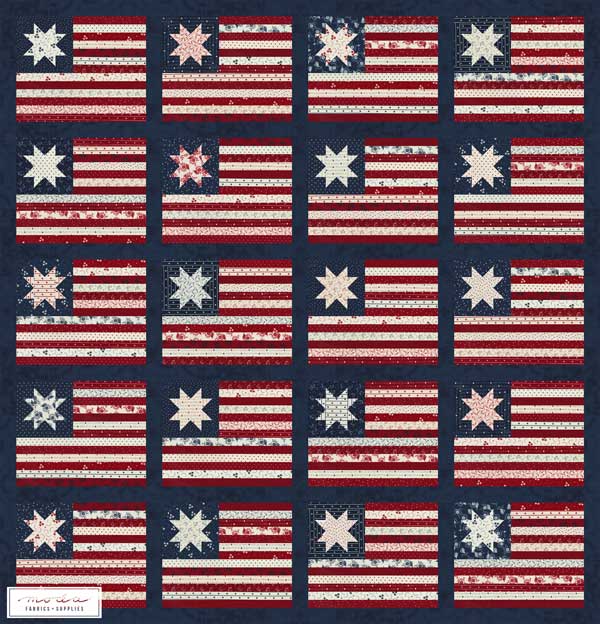 Red, White, and True.  Measuring 55" x 57", this is made with F8s, FQs and yardage.
Pioneer finishes at 76" x 84" and is made with a Fat Quarter bundle.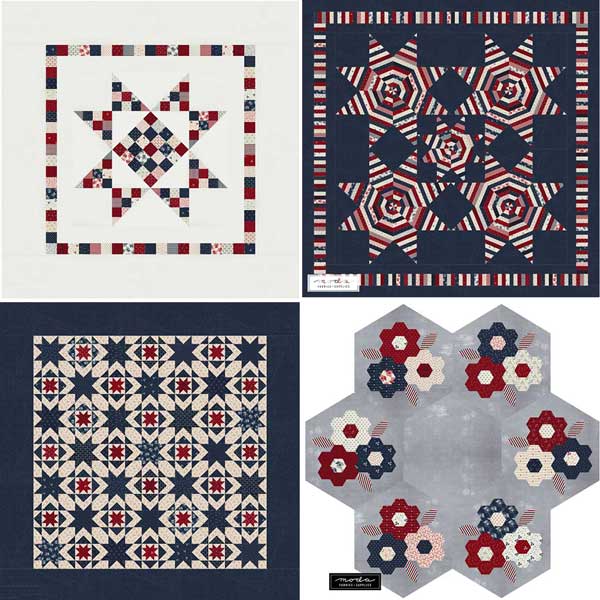 Stately - 54" x 54" - made with Mini Charm Packs and background.
American Outlander - 76" x 76" - made with a Fat Quarter bundle and background.
American  Bouquet Table Mat - 38" x 38" - made with the pre-cut Hexie pack from Moda and background.
Oh My Stars - 54" x 54" - made with Fat 16s and yardage.
American ZigZag is made with four Honey Buns and two Charm Packs, and it's 63" x 84".
There are a few other things in the book, but I also want to tell you about the American Quilter's Stitch Along that starts in a few weeks.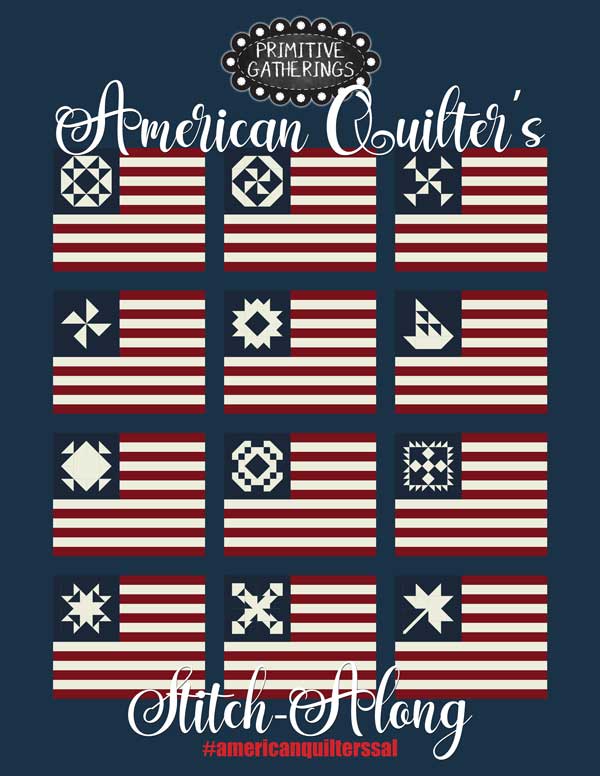 This will last twenty weeks, and the instructions are available as a Free Download on my website - www.lisabongean.com.  One block each week, and then the finishing instructions. 
The yardage required to make the quilt is - 1 FQ Bundle of American Gatherings and 4 yards of background.   – Primitive Gatherings Navy Primitive Muslin (SKU 1040-42) or BasicGrey Grunge in Eggshell (SKU 30150 531).
I will be donating a large part of my royalties to Hogs for Heroes, a Wisconsin-based charity that gives injured Wisconsin veterans a Harley Davidson bike as an alternative therapy tool.  
To read more about the stitch-along:
Here's a sneak peek of one of the samples I made for it.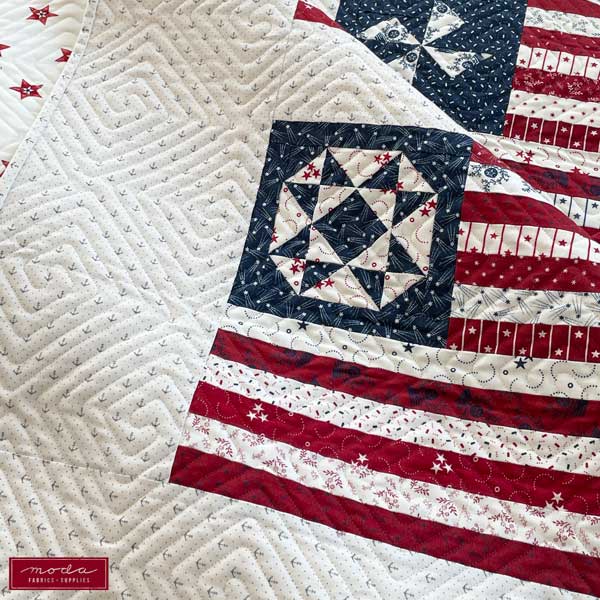 That's all I have for this time.
Moda has let me know that the American Gathering fabrics are starting to ship, and that the pre-cuts are expected the end of this month.
Thanks... Lisa
Be sure to ask about American Gathering at your favorite quilt shop.
For more with Lisa: