Unboxed - Roselyn
Red and white never gets old.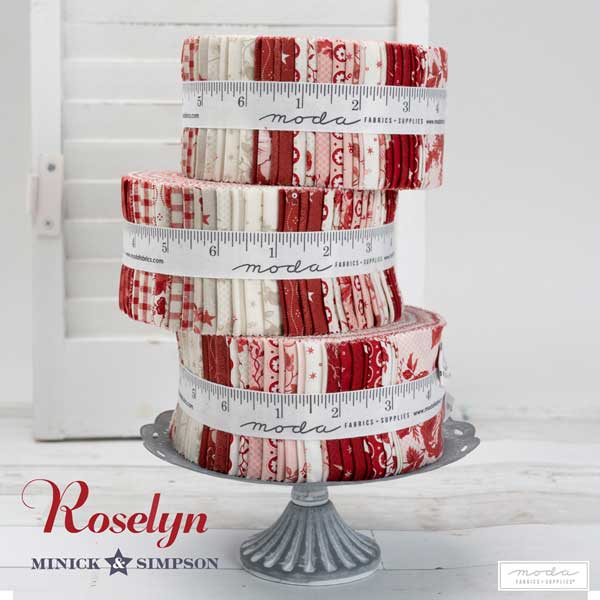 I think back to the iconic Infinite Variety show in New York City more than ten years ago, how Polly and I were blown away by how strikingly graphic the quilts were.  They seemed both old, and modern, at the same time.
But if you know me at all, you know I love scrap quilts.  Even when it's a two-color quilt, I prefer to use many shades of each color. 
Me?  I'm Laurie Simpson - Moda asked me to share a bit about Roselyn when it was on the way to shops so here I am. 
Since our first collection in 2005 - Nantucket - most Minick & Simpson collections have been in various shades of red, blue and white/cream.  We've mixed large-scale florals and paisleys, litle ditsys with stripes and plaids.  A few collections were limited to blue and white - those are Polly's favorites - and there have been other red and white collections.  We've had a Halloween collection, and a couple of Christmas collections, but this is our first red and pink collection.  (And I love it!)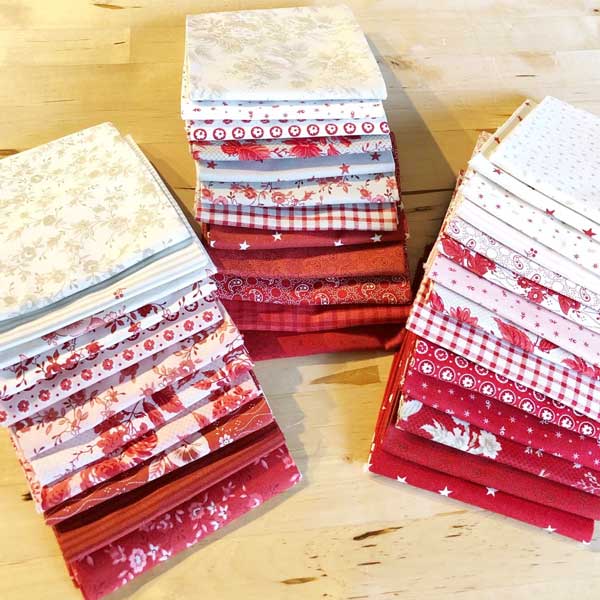 If Roselyn was inspired by anything, it was my love for peppermints and polka dots, and a vintage restaurant china collection found in diners.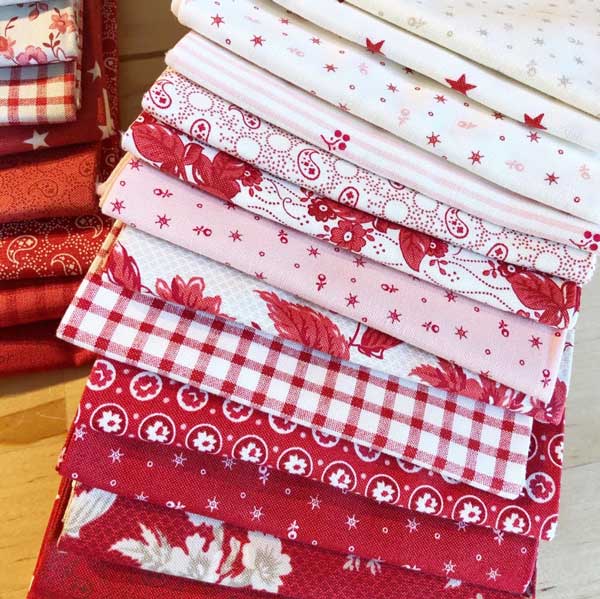 For variety and texture, Roselyn includes a few darker shades of red and natural. 
Roselyn feels familiar and timeless; it has the warmth of home, wherever that might be. 
I have several new quilts for this collection, starting with A Is For Apple.  Finishing at 68" x 80", the pattern is MS2004.
The letters in the border are pieced, and the floral-vine blocks are appliqué.  These can be done by hand, or using a pre-cut, laser-cut appliqué that comes with fusible webbing attached. 
Moda has created a kit for this quilt - Moda A Is For Apple Kit - No. KIT14910.  The kit will include the fabric for the background, pieced letters, and binding, and the laser-cut appliqués as shown in the picture.
I will have a few A Is For Apple kits for those who would prefer to hand-appliqué this quilt.
While I was in the midst of hand-quilting A Is For Apple when I wrote this, I hope to be finished by the time you're reading this!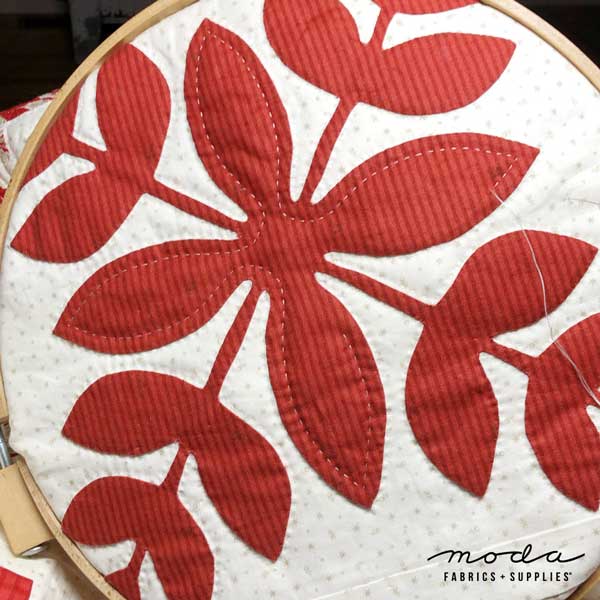 I liked the letters in Apple so much, I wanted to use them for another quilt.
So I made more and made them the central part of a simple pieced quilt I named Stitched. 
Stitched is MS2006 and it finishes at 78" x 72".  Made with yardage, fat eighths and fat quarters, I'll also have a few Stitched kits available.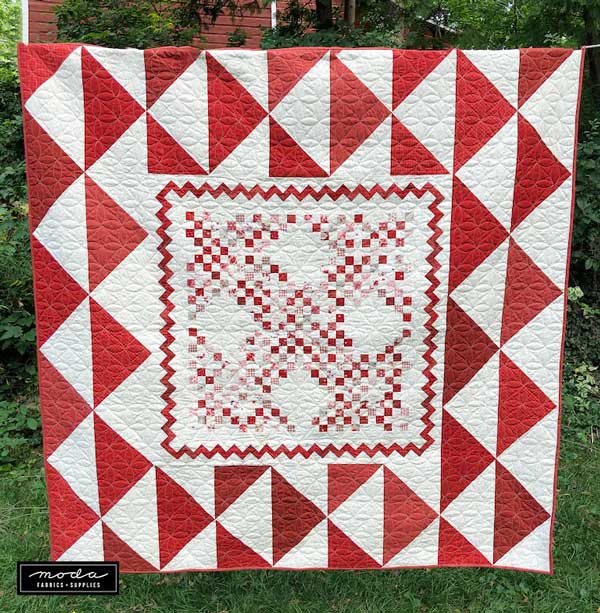 This is McSherry.  It finishes at 64" x 64", and is made with ½-yard cuts for the large triangles, and a Roselyn charm pack for the Irish Chain center.  McSherry is MS2003.
And because the pinks and reds in Roseyln mix so nicely with the blues and reds from Harbor Springs and Mackinac Island, this is Hartsfield.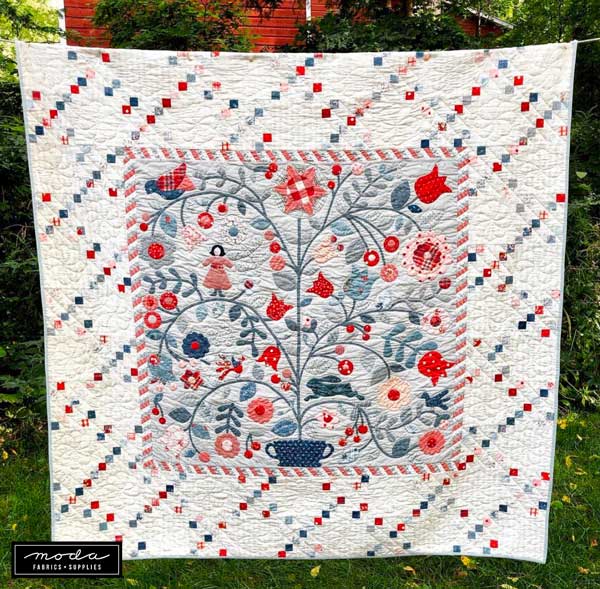 Finishing at 66" x 66", Hartsfield is MS2007. 
That's Roselyn.  I hope you enjoy stitching with it. 
Laurie
Be sure to ask about Roselyn at your favorite quilt shop. 
And follow Laurie on social media here - Minick & Simpson Blog / On Instagram - @minickandsimpson / Minick & Simpson Website.