UnBoxed - Sanctuary
Bonjour mes amis!  I'm Tess. 
My sisters and I have been designing fabrics with Moda for almost twenty years.  Twenty years!  It's crazy to think that Gingham Rose debuted in 2002... a lifetime ago.  The collections have been influenced by our adventures, our joys, and the changes in our lives.  Even though each of us has favorite collections and prints, and favorite color palettes, we always agree on collections like this one.  Beautiful florals, soft colors, a feeling of harmony.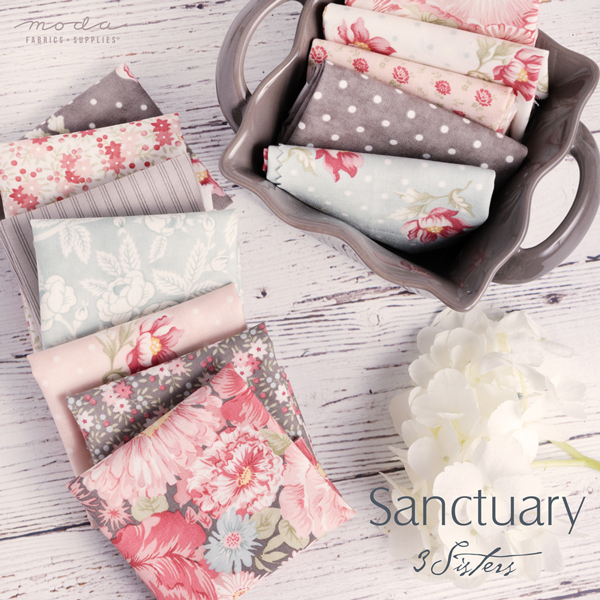 We're often asked about creating new collections, which part of the process comes first - the prints or the colors.  It varies, and there have been collections that started with a mood.  Or just a word.  With this collection, it was a confluence of colors and mood. 
Blush. Tranquil. Zen. Shadow. Crystal. Rose.  We give the colors names that suit the spirit of the collection.  That continues with the prints: Flourish, Thrive, Bloom, Flow, Pathways and Focus.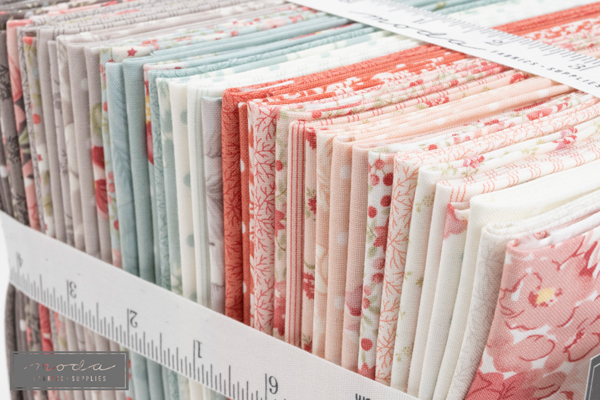 One of the best things about working with Moda has been seeing the beautiful quilts created by their designers.  If you're wondering, we learned to sew as teenagers so we could make our own clothes.  Or embellish them.  My sister, Cece, is an expert quilter, and while she does like to change things as she goes along, she is happy to admit that she will always prefer to use a pattern someone else has figured out how to make. 
Before I get to the quilts made with this collection, a frequent request is to suggest the Bella Solids we prefer.  The colors in Sanctuary are quite distinctive so a few of the colors don't have a "perfect match".  It's one of the reasons we love the tone-on-tone prints, what are often called "near solids".
If you do want to add a few Bellas, or you need a background, these are our picks.
Bella 9900 200 - Off-White
Bella 9900 26 - Pale Pink
Bella 9900 299 - Flamingo
Bella 9900 177 - Hometown Sky
Now the quilts - the creatives and makers at Moda designed this beauty.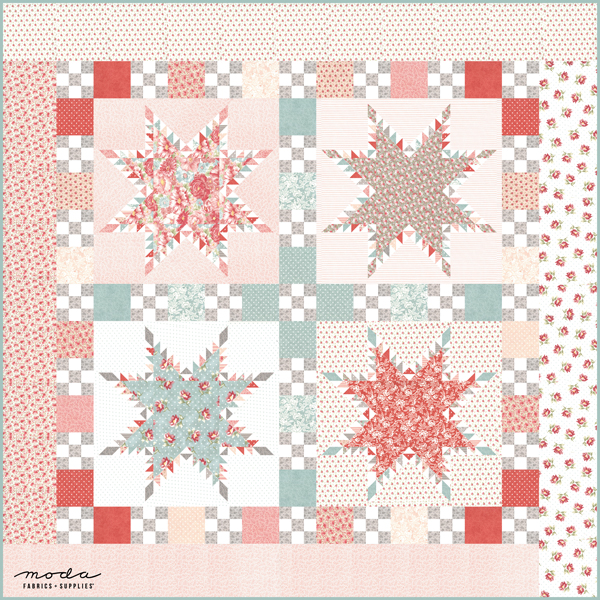 I don't know that this quilt has a name, but I'm going to call it Patience after the quote on the selvage - Adopt the pace of nature: her secret is patience.  From Ralph Waldo Emerson.
Since I know you'll ask, this will be a Moda Project Sheet - PS44260.  It's 72" square, which makes it a lovely quilt for the top of the bed.  The quilt is made with assorted fat quarters, fat eighths and yardage. 
My sisters and I all have dibs on this quilt - it was quilted by Maggi Honeyman.  (She has quilted many of our quilts.)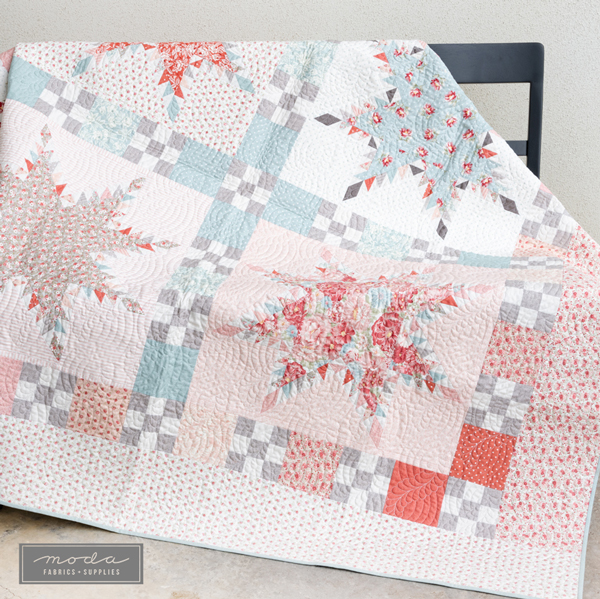 I am quite smitten with the eclectic bohemian feel imparted to this quilt by the four different border fabrics.  
Several other wonderful quilt pattern designers also created quilts for our Sanctuary collection.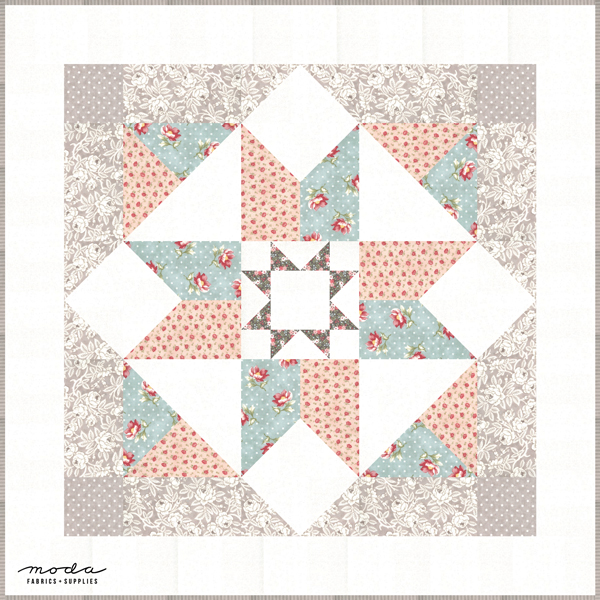 Splendor by It's Sew Emma is a beautiful quilt.  I've been told that the pattern - ISE 238 - includes size information for wallhangings, lap quilts and queen-size quilts.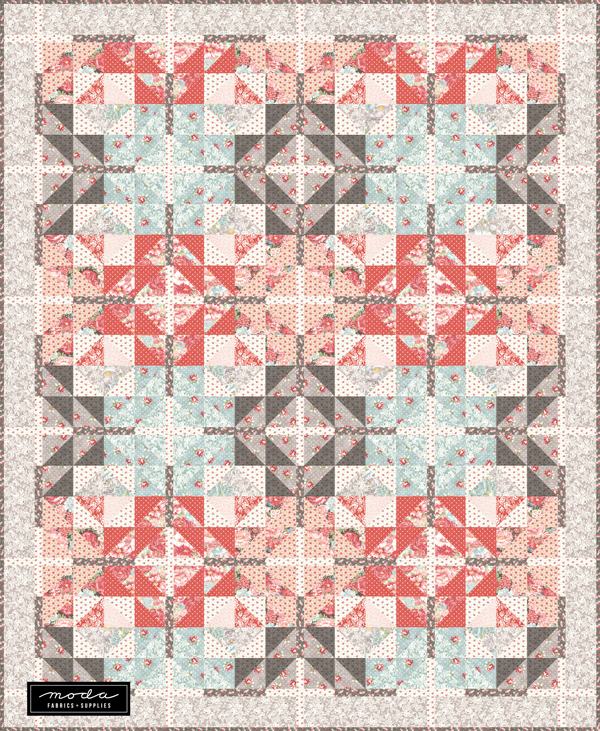 Do you know Robin Pickens?  She's a fellow fabric designer for Moda, and this quilt was made using her Farmhouse Crossing pattern.  My sister is planning to make this quilt because it's 77" x 94" size makes it great for beds.  The pattern is RPQP FC112.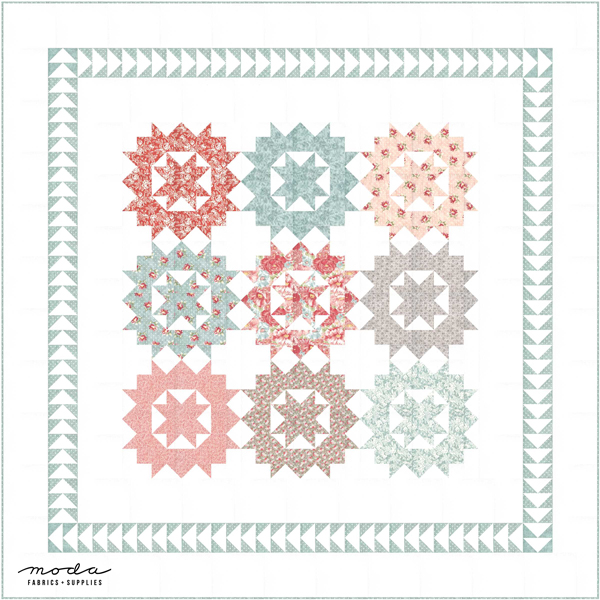 Front Porch Dreamin' is from Sherri Hisey at Border Creek Station Pattern Company.  The 72" x 80" quilt is made with background fabric, nine assorted prints, yardage for the border and binding.  It is BCS1160.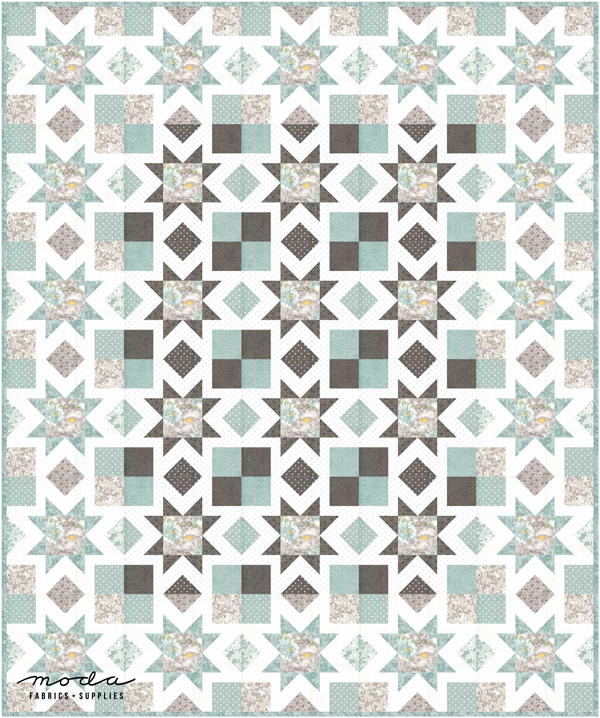 Tranquility is from Designs by Lavender Lime.  Made with twelve different fabrics from the collection, this is also a lovely quilt for a bed as it is 60" x 72".  (It is DLL 137.)
A favorite treat with Moda is the box of fabrics that arrives.  Do you use pre-cuts?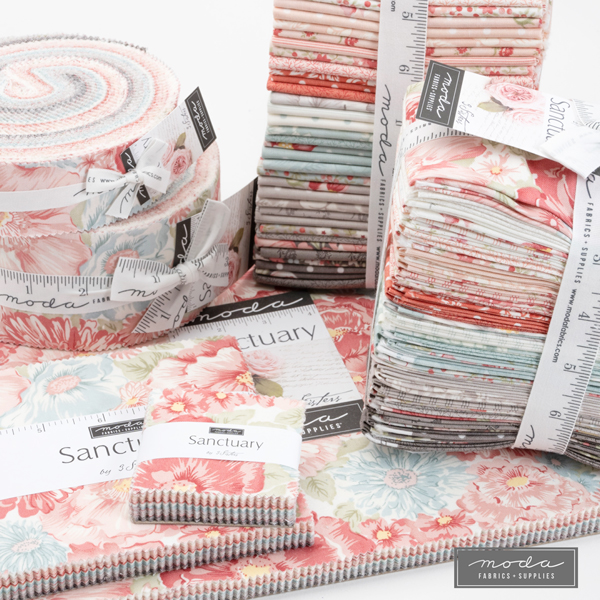 We do, and we each have our favorite.  Though I confess that sometimes they're too pretty to untie or unroll.  Do you ever feel that way? 
In just a few months, we'll be sharing a new collection.  And work has already started on the next one after that.  Do you have a favorite that you'd like us to re-visit?
Stay well, my friends.
Tess
Ask about Sanctuary at your favorite quilt shop.