V & Co. + Ombre
Welcome to the WEEK OF OMBRE FABRICS with Vanessa of V&Co.!
First, let's get to know Vanessa a little bit...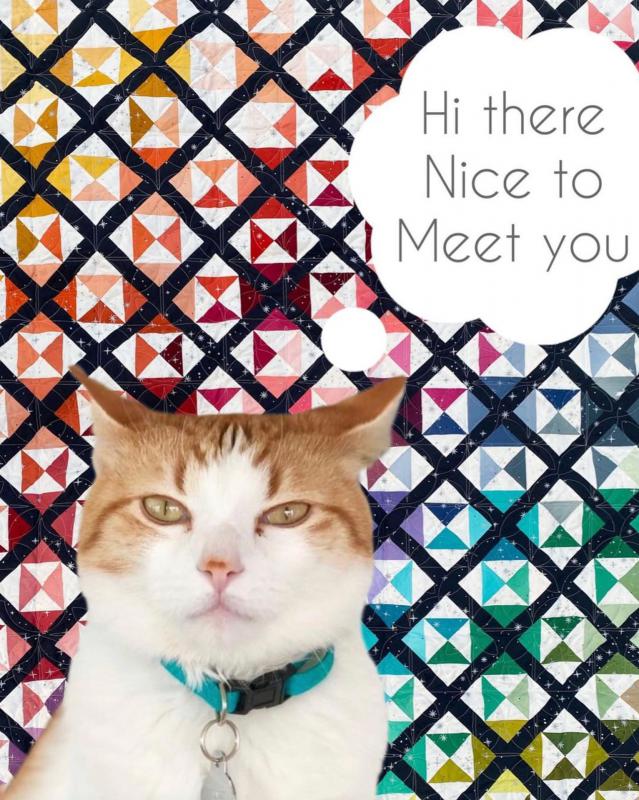 You may know Vanessa as a fabric designer (@vchristenson), but she's a lot of other things too!  First gen, born in the US, first language was Spanish in the home, English later when she left the home. Been married for 25 years and together, she and her husband have 4 children (3 in college 23, 21, and 19. One still at home age 16)Her favorite thing to do is take pictures of her quilts and projects, it is the part she feels helps people really understand how quilts can bring comfort and joy. Her favorite quilt blocks include stars and flowers. So you'll see those type of designs in most of her patterns. She's also a certified life coach (@vchristenson.lifecoach) for perimenopausal/menopausal women who are looking to find more balance (less overwhelm and more joy!) so they can live their best lives now, and she's working on getting her personal training and nutrition coach certification. She runs an accountability FB group for quilty women who are trying to get daily movement. She and her family have lived in the Midwest now for for over 12 years, can now use "Ope" correctly, know when to really head for the basement during a tornado siren, and can go outdoors in the spring with 40 degree weather thinking it's "nice" out. And, of course, she spends most of her time sewing while her cat spends most of his time trying to "help".
Now let's talk about fabric...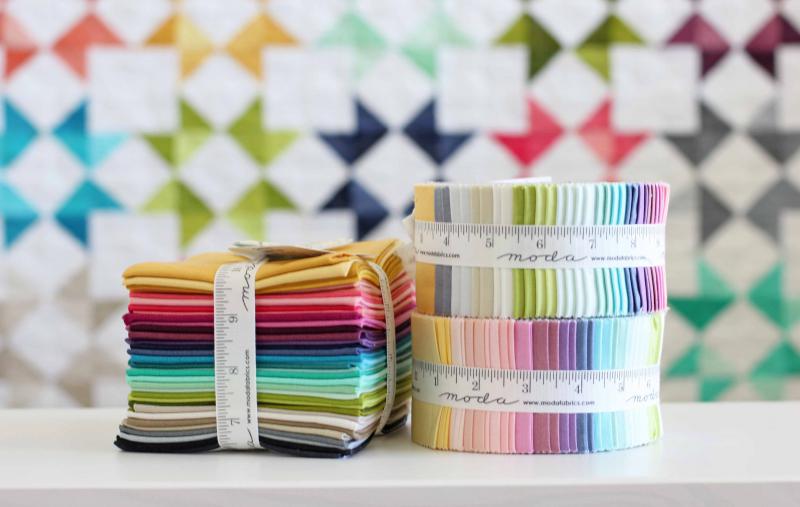 Simply Color was V&Co's debut collection in 2012. Since then, she has created 14 additional lines, not including her latest Ombre line, Ombre Flurries Metallic which will ship to stores this July. Head to her designer page to check out all of the previous and current V&Co. collections.
Since starting to design fabric with Moda, Vanessa's Ombre fabrics have become a favorite among quilters and a staple in every fabric hoard. The original Ombre fabric line was released in 2016 and from there, a star was born.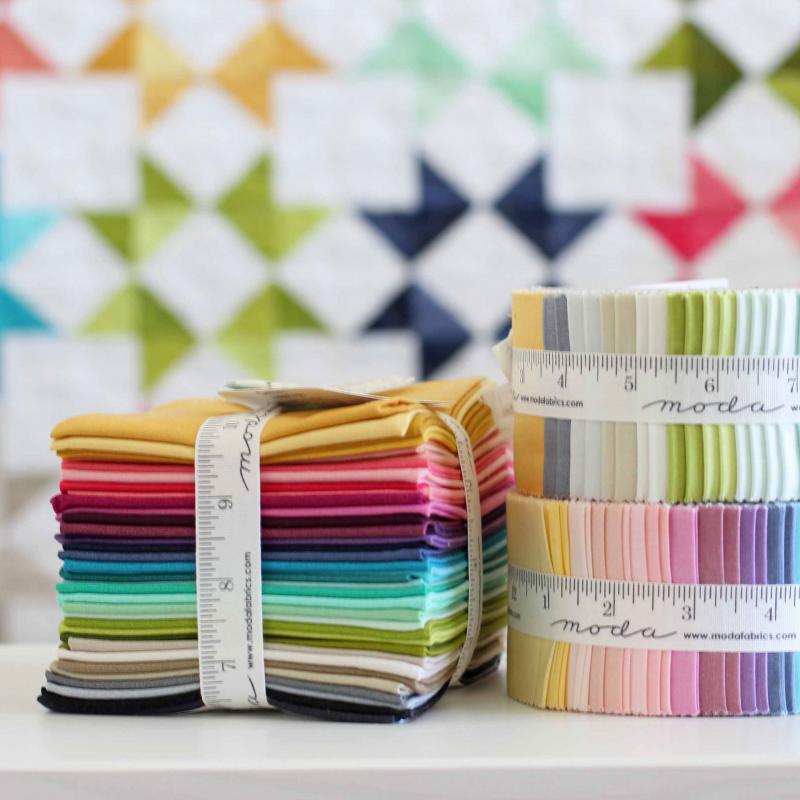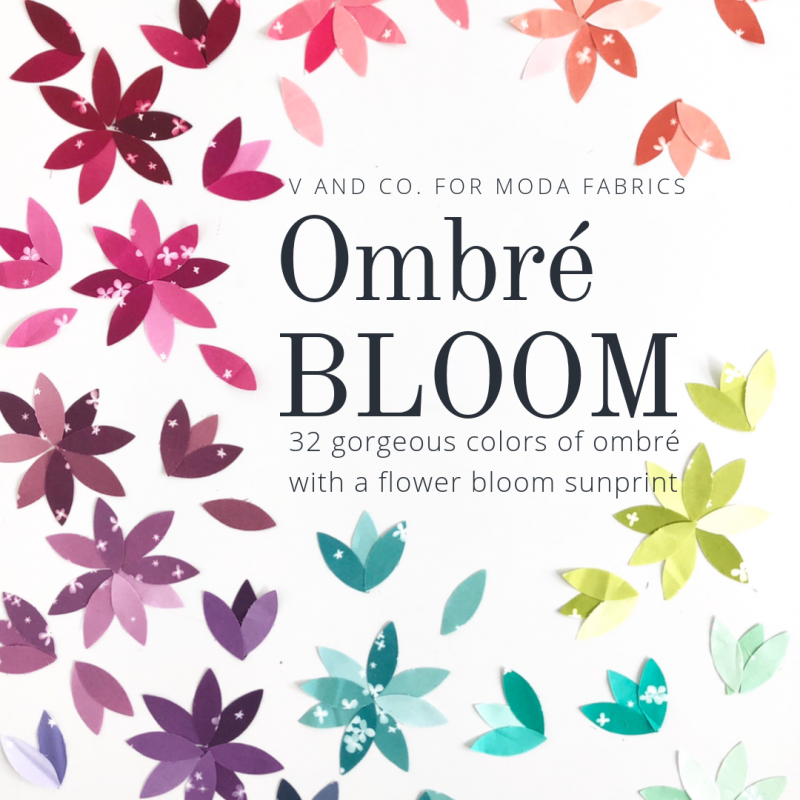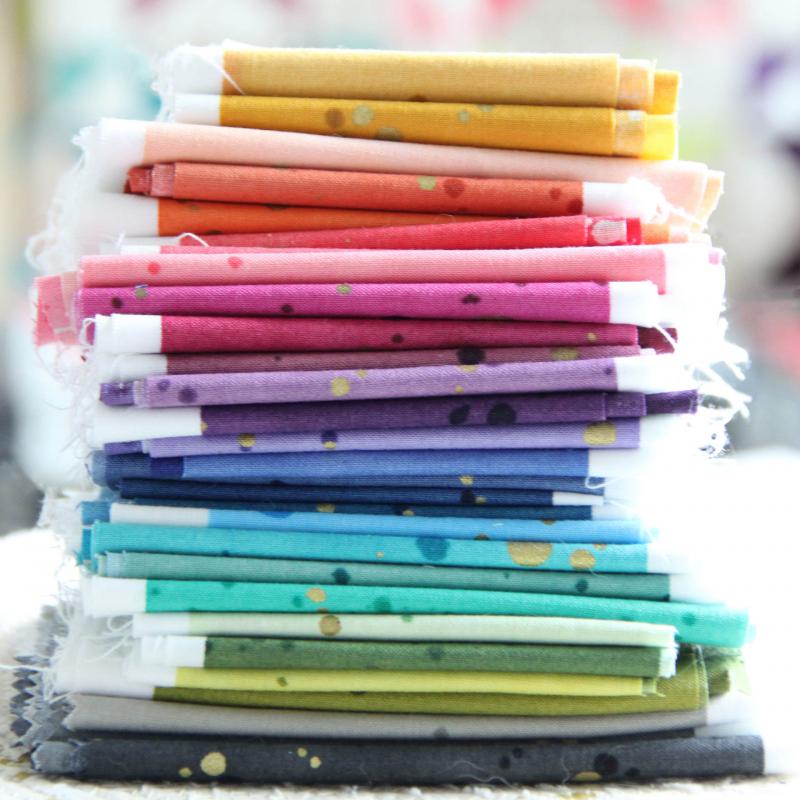 OMBRE GALAXY METALLIC                                    OMBRE WOVENS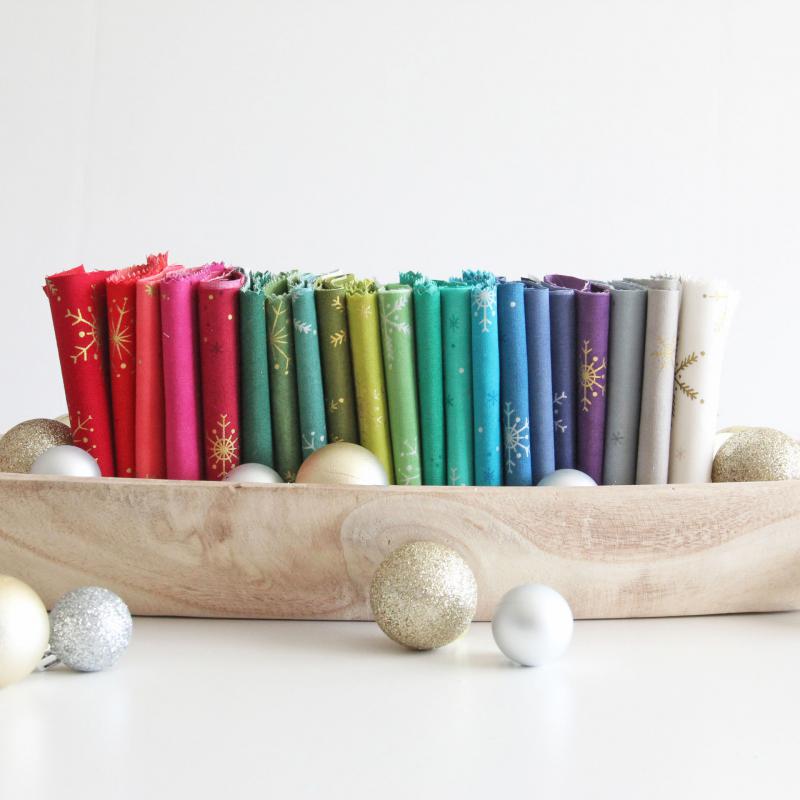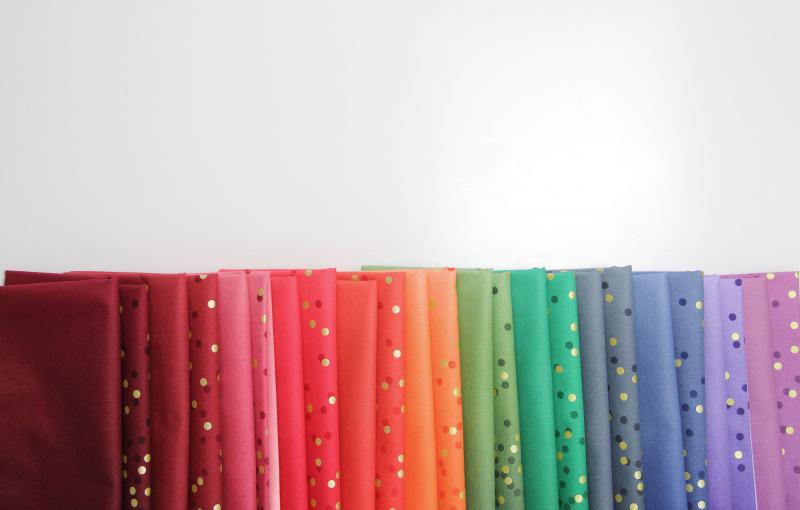 OMBRE FLURRIES METALLIC.                               OMBRE CONFETTI 2019
Basically, you can get a TON of shades from one full width of fabric of each color. Talk about alllllllll the blending possibilities. Keep checking in this week (and month, and always) at the Moda Fabrics and V&Co Instagram for all things OMBRE. Vanessa will talk about colors, projects, patterns, tips, tricks, techniques, the new Ombre Flurries line, and of course, her cat.
EEK!! The COLORSSSSSS. 
Vanessa Christensen of V&Co.