Bunny Hill Designs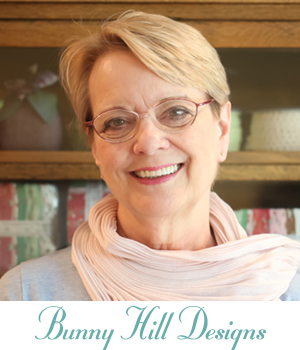 Anne Sutton has always loved crafts of any kind, but her love of sewing is what brought her to the quilting world. She fell in love with quilting, when she took a class at her local quilt shop! Once quilting became her passion, her love of appliqué soon became her obsession!
Appliqué quilts tell a story and seeing that story come to life is what keeps Anne designing. Her appliqué quilts often determine the look and color of the fabric collections she designs for Moda.
Anne and her husband live in Northern California. She loves flea market finds and cottage-style decorating. The center of Bunny Hill is a 400 sq. ft. loft area in her home with natural lighting, a big workspace, and room for all the things she loves. She's an animal lover and spends the day in her studio, surrounded by the senior dogs she's adopted.
Downloads
Classic Basics Metro Style Rubystar Christmas